| | | |
| --- | --- | --- |
| contact@cwa.org.sg | +65 6466 7957 / 96 | +65 6466 5927 |
Caregivers' Sanctuary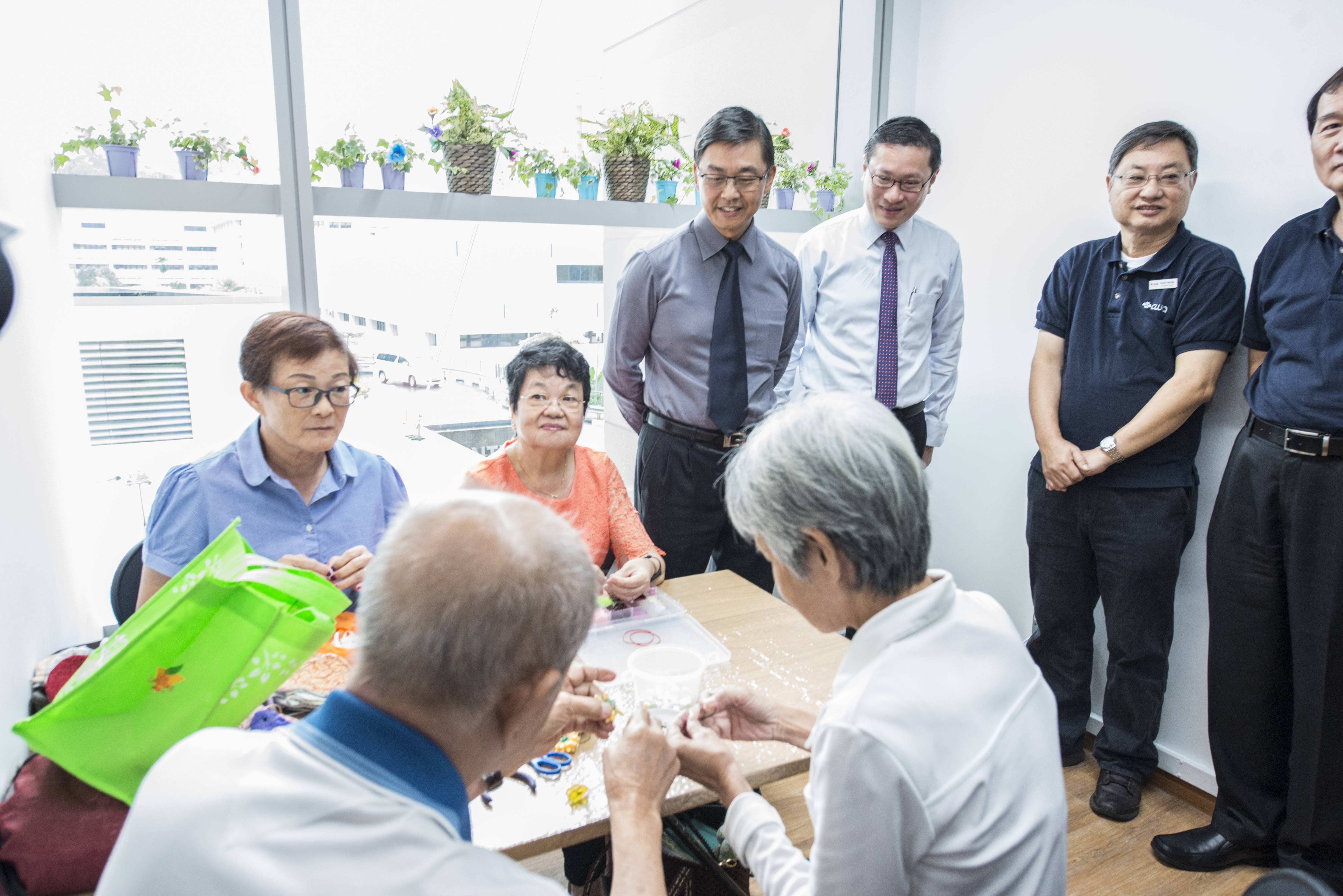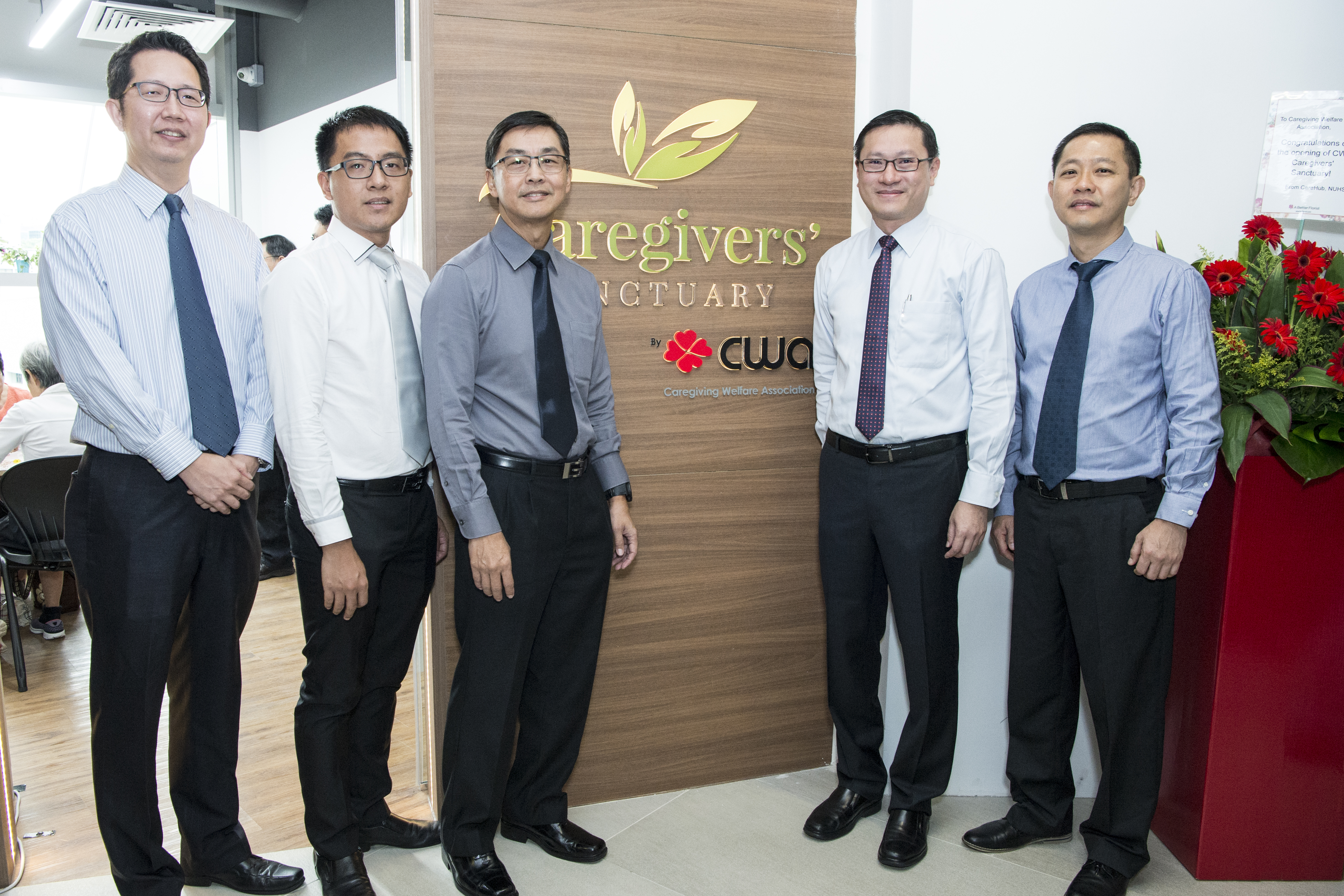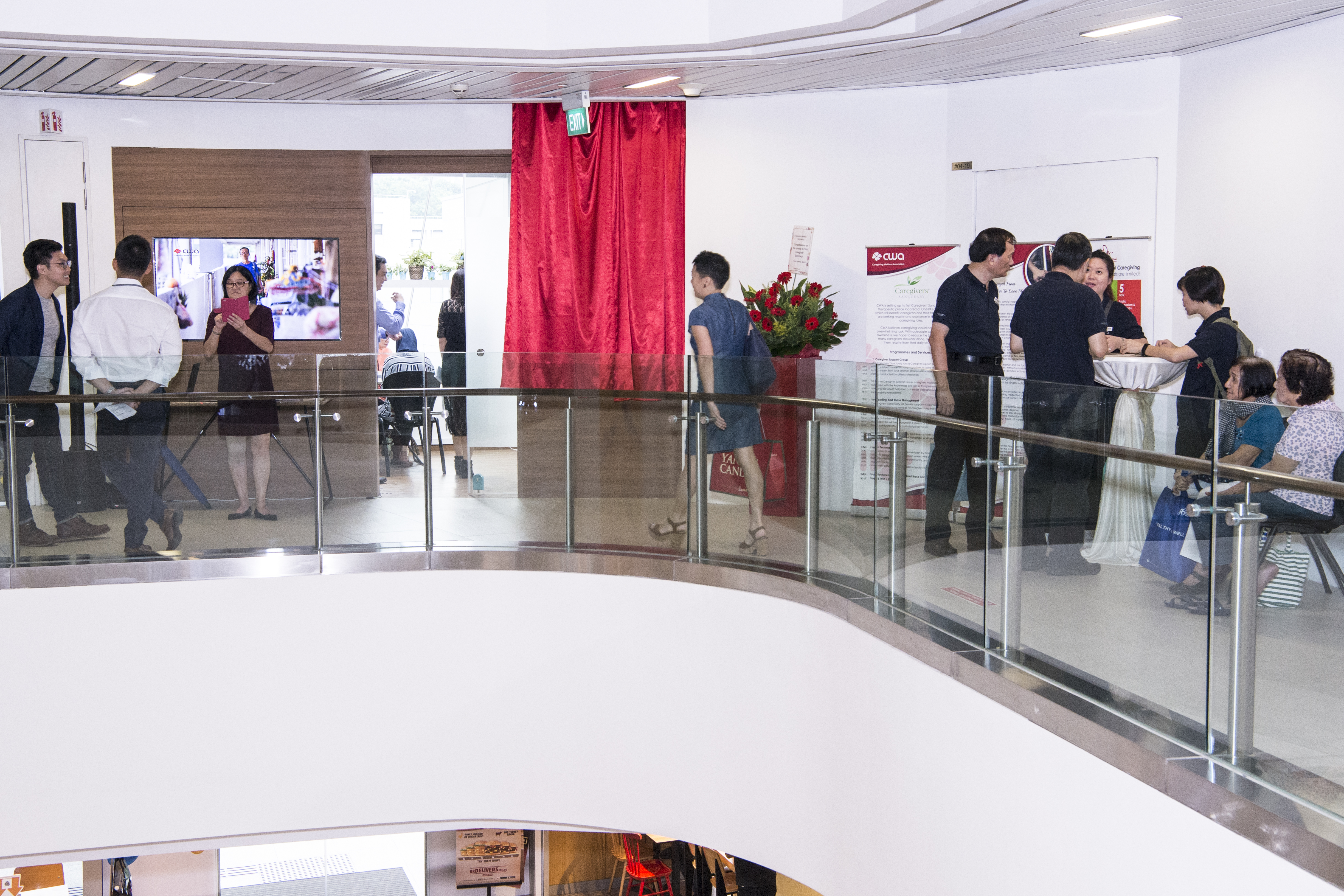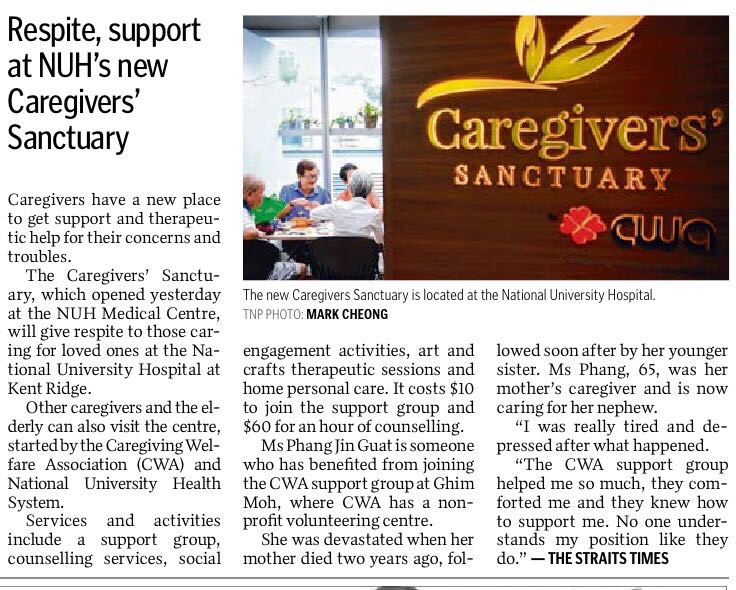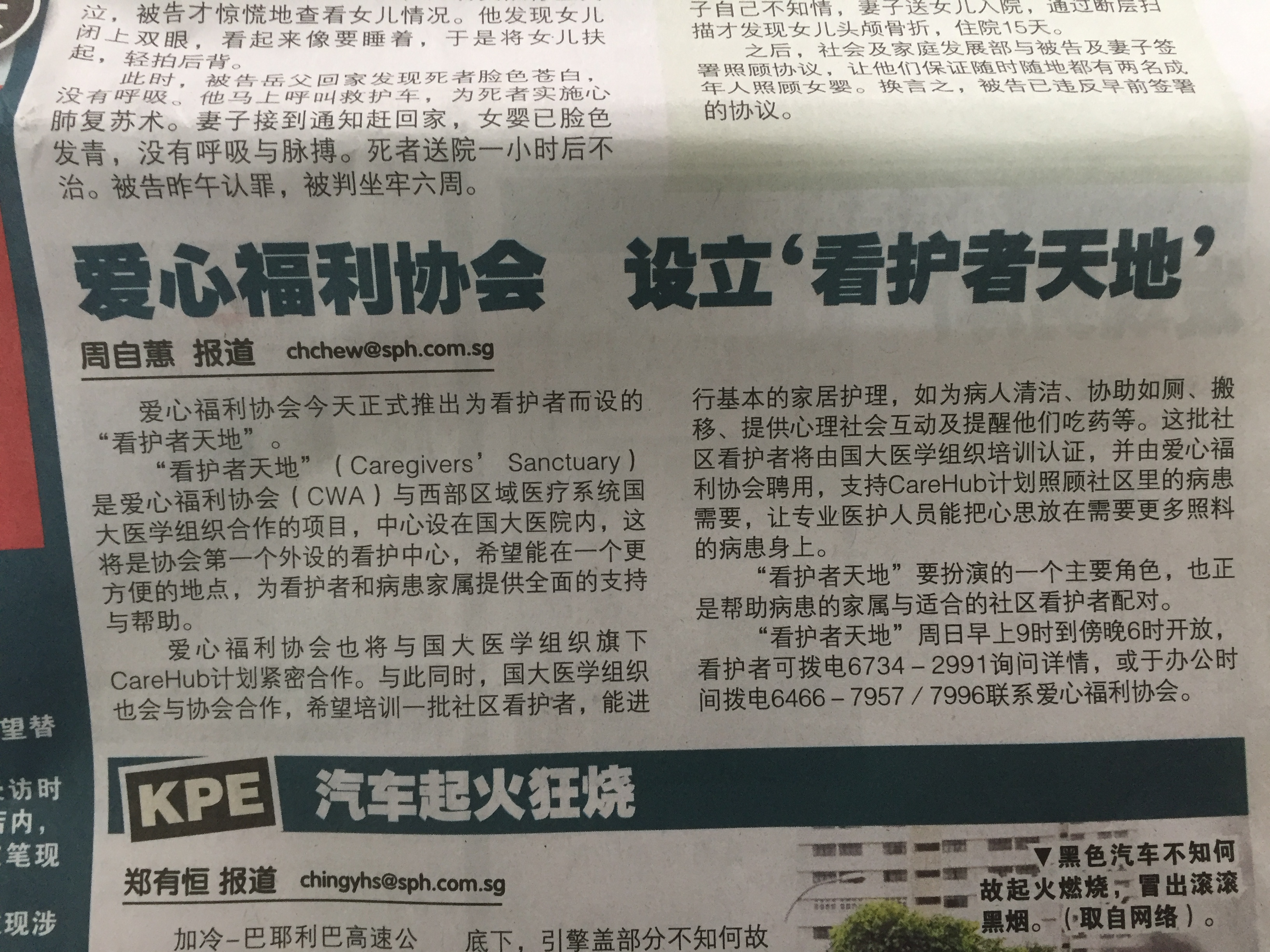 Few people are prepared for the responsibilities and tasks involved in caring for the aged. With some foresight and awareness, much can be done to ease the burden of caregiving.

Caregiving pulls individuals in multiple directions. While the work is one of love, the burden can be overwhelming. It can prove extremely difficult for caregivers to adjust to their caregiving role. In addition, caregivers are often overlooked as the needs of the patient take priority.

At CWA, we believe caregiving should not be an overwhelming task. With adequate support and awareness, we hope to reduce the burden that many caregivers shoulder alone and provide a respite from daily struggles.
As part of the Caregiving Welfare Association's (CWA) expansion plan, CWA is setting up its first Caregivers' Sanctuary, a therapeutic place which will benefit caregivers and their families seeking respite and assistance. The Sanctuary will be located at One@KentRidge within the vicinity of the National University Hospital (NUH).
Both caregivers and their families will be welcome to the Sanctuary whenever they feel they need a break or to seek support from our social workers and counsellors.
Programme and Activities
Caregiver Support Group (Weekly Sessions)
This support group will provide a safe environment for caregivers to come together to share and learn from one another. Weekly sessions will include therapeutic activities conducted by allied professionals.
Counselling and Case Management
The Caregivers' Sanctuary will provide supportive counselling and case management services for caregivers and their families. These services would be available to both walk-in individuals and referrals from NUH.
Therapeutic Activities
Therapeutic activities will be organised by our multidisciplinary team (Psychotherapist, Occupational Therapist and Social Workers) for family caregivers of NUH patients and walk-in clients (members of public).
Home Personal Care
In partnership with NUH, CWA will provide home personal care services for patients who require support upon their hospital discharge. CWA's nurse will meet the patient's family members at NUH to finalise the handover of the patient to CWA. This service will foster long-term relationships that will benefit patients and their family caregivers.
For more information please contact us at 6734 2991/ 64667996 or visit us at:
1 Lower Kent Ridge Road, #04-18, One@KentRidge, S(119082). Alternatively, you may email contact@cwa.org.sg
What we hope to achieve and how you can help...
Caregiving can be challenging and it carries a high risk of stress and burn-out. CWA believes that with adequate caregiver support programmes, many caregivers will manage their stress better and deliver quality care to their elderly loved ones.
The Caregivers' Sanctuary will offer caregivers an avenue to seek support, guidance and respite from the stresses of their daily caregiving role.
The availability of funds would sustain the programmes and activities at the Caregivers' Sanctuary and would enable CWA to help many more caregivers to continue with their caregiving roles.
We would like to appeal for corporations and individuals to help us in our efforts to raise $100,000 for the set up and operation of the Caregivers' Sanctuary.
1) Caregiver Support Group (weekly sessions)
$300 can benefit 12 needy caregivers through one session.
2) Counselling and Case Management
$560 per month can help sixteen needy families to receive free counselling/case management services.
3) Elderly Supplement Programme
For our needy caregivers, $1,200 per year can provide subsidised special medication and assistance for one elderly patient.
Together, we can do much more to enable the elderly the dignity and grace to walk through their golden years, leading quality and meaningful lives.
To donate please contact us at 6466 7957/ 64667996 or email contact@cwa.org.sg