| | | |
| --- | --- | --- |
| contact@cwa.org.sg | +65 6466 7957 / 96 | +65 6466 5927 |
Counselling 
Caregiving is a full-time responsibility that can be very taxing on caregivers. CWA provides c
ounselling services for caregivers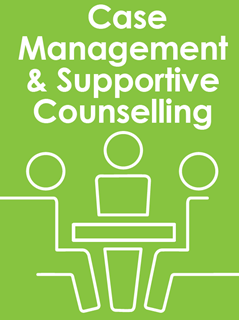 to
help them cope with the emotional burden. We focus on:
Managing stress

Grief and loss issues

Practical problem-solving techniques

We provide counselling according to your level of comfort and need. This is done through:
Face-to-face and home visits




Online Counselling




Referral to the most appropriate service providers for specific needs



Please contact us at 6466 7957 or email
contact@cwa.org.sg
to make an appointment. You may also give consent to a representative or service provider to make the referral for you. * Counselling service is strictly by appointment only.
Online Counselling Service
CWA Online Counselling service is specifically for caregivers providing care for an elderly with physical or mental disabilities. The service is provided free of charge for residents of Singapore only. This service is for caregivers over 18 years of age, unless arranged by the parent.
The CWA Online Counselling is a flexible, convenient and easily accessible counselling option for caregivers. Caregivers can communicate from the comfort of their own home, in their own space and time. There is no concern about transport, respite, privacy or costs.
With the CWA Online Counselling, caregivers can communicate with a counsellor at any time and a counsellor will respond at the first opportunity during work hours from Monday to Friday, 8.30am to 6.00pm, or within 48 hours.
Before using the CWA Online Counselling service, all clients are required to read the Disclaimer and our Agreement prior to service being provided. By using the CWA Online Counselling service below, it is deemed that you have accepted and agreed to the terms of the Disclaimer and Agreement.
Please ensure all required fields below are filled before submitting. Thank you.