| | | |
| --- | --- | --- |
| contact@cwa.org.sg | +65 6466 7957 / 96 | +65 6466 5927 |
Welfare support
CWA provides Welfare and Social Support services to assist the seniors and their caregivers in their caregiving journey.
Services/ Programme for Seniors
1) Elderly Mental Health Programme - The Mind-Able Programme
CWA
initiates the Mind–Able
Programme as a form of early
therapeutic intervention for seniors
living with dementia through
client centric activities.
Dementia is a chronic, progressive deterioration of mental function
typified by loss of memory. It is prevalent and often overlooked
among seniors, especially in Singapore's ageing population. In
2005, there were 22,000 seniors (65 years and above) with dementia
and this number is projected to increase to 53,000 by 2020.*
Clues to the presence of dementia may be subtle and nonspecific,
and unrecognised early dementia may tend to worsen over time.
Hence, it is vital to have early intervention to slow the progress. Upon
receiving a diagnosis of dementia, a life-changing transition will take
place.
Early intervention includes providing support and care to help them
deal with the challenges of their diagnosis and to aspire them towards
a meaningful and positive life. Caregivers would also be well-informed
on how to cope and the type of help available to them.
Hence, the Mind-Able programme is introduced to help seniors at risk or active seniors to be engaged cognitively
.
The Mind-Able programme aims to:
• Improve quality of life for seniors
• Increase ability to communicate and socialisation
• Alleviate caregivers stress
At-Risk/Active Seniors Group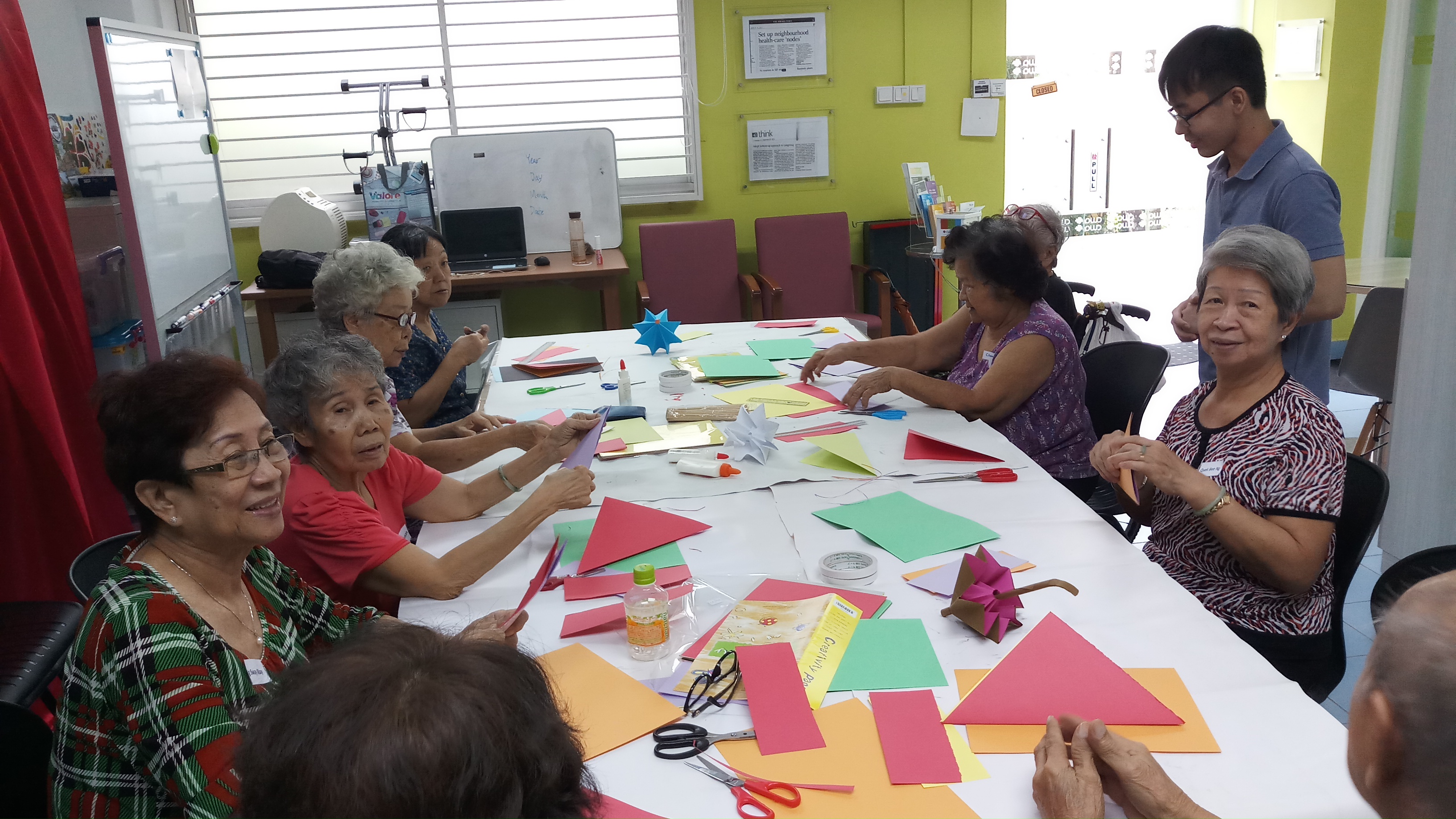 Once a Week (8 sessions in total)
Monday morning from 9.30am to 11.30am
(Inclusive of light refreshment)
Conducted by our Occupational Therapist and Allied team members
Price:
$33 per session (Pre intake assessment will be conducted)
*Upon completion of the sessions, you may continue to sign up for more sessions.
2) Homecare Services
What are Homecare Services?

The Caregiving Welfare Association (CWA) aims to provide quality care
that promotes seniors' well-being at home, and reduce the need
for hospital re-admission or being institutionalized, thereby meeting the
health and social care needs of seniors.
*Home Personal Care (HPC)
- Companionship services (eg. befriending, grocery shopping, medication reminders, errand services, etc.)
- Personal Care services (eg. personal hygiene - bathing/bed bath, grooming, change of diapers and toileting, lifting and transferring, assisting with eating & drinking, etc.)
- Exercise and Recreation (eg. assist in simple exercises and mind-stimulating activities)
- Medical escort service
Who should apply?

- Aged 55 years or older
- Frail and/or homebound seniors
We accept referral from:
- Hospitals
- Polyclinics
- Clinics (General Practitioners)
- Self-referral/ Consented referral by a representative or service provider on your behalf
Charges

Seniors who qualify for HPC through means testing will be eligible for government subsidy.
Home Health Service (Home Medical and Home Nursing)
Nursing Care
• Wound dressing and Stoma Care
• Maintenance of catheters
and drainage tubes
• Changing of feeding tubes
• Monitoring of vital signs, etc

Medical Care (Medical house calls by our team of doctors)
• Medical check, consultation and treatment
Home Rehabilitation (New)

•
Conduct simple physical
exercises prescribed by
Physiotherapists
• Advise on the usage of
assistive devices
e.g. walking frames etc.
For more information on HPC services, please click
here
3) In-House Health Screening
Members of CWA will get to
enjoy free health checks by our in-house nurse. Contact us to find out more.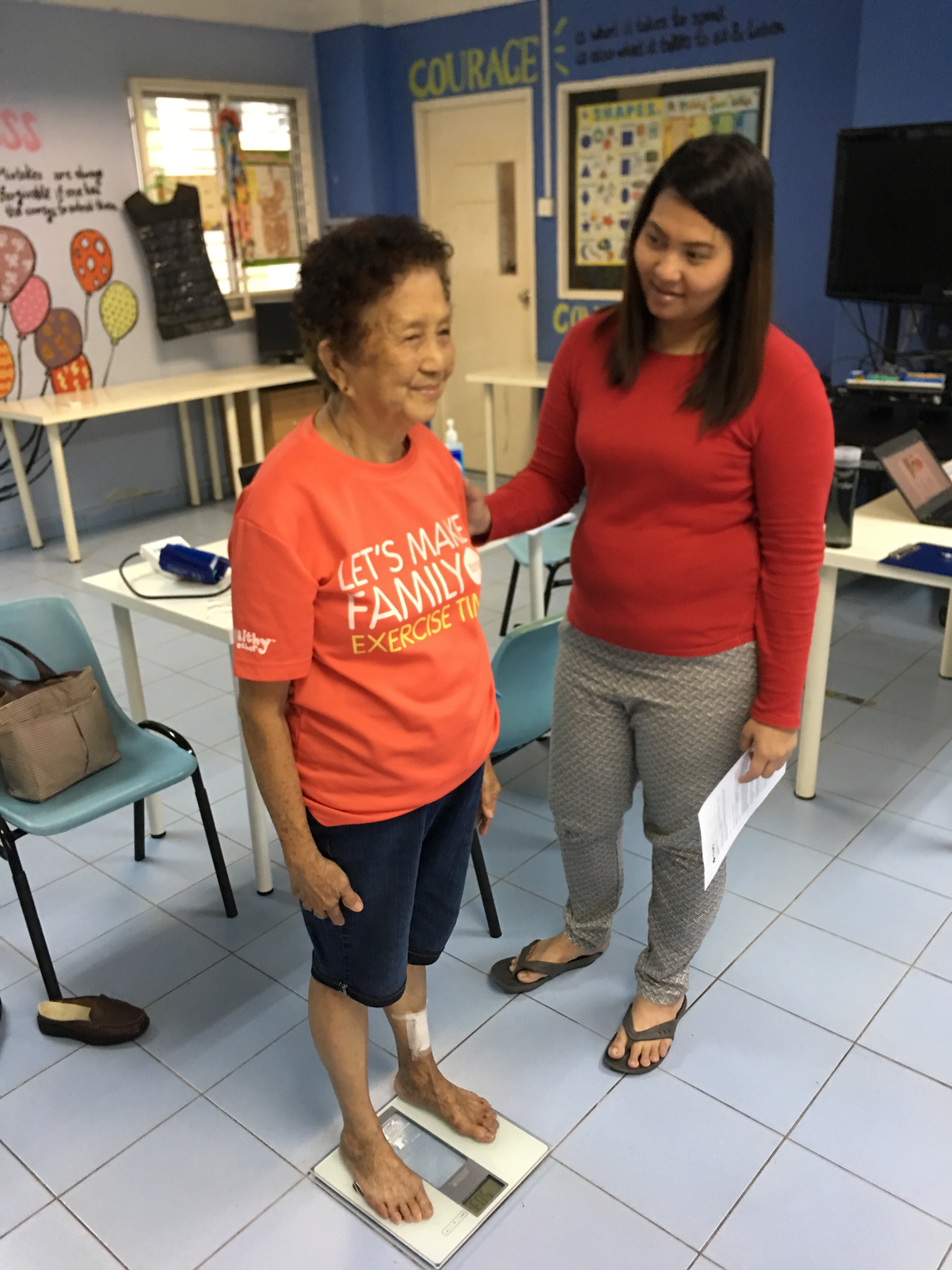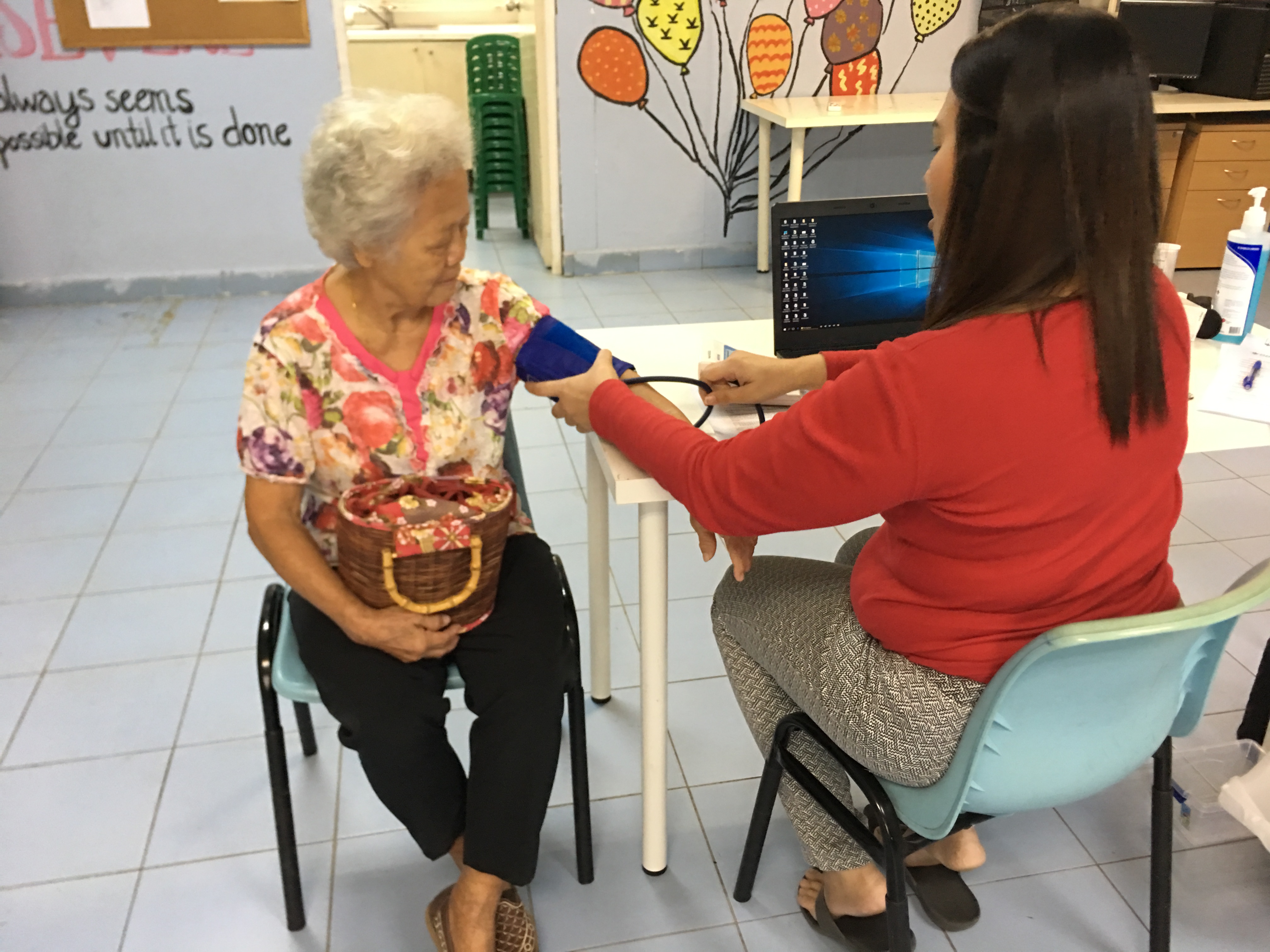 4)
Supermarket/ Taxi vouchers to support the needy seniors
Your regular gift of monthly donation of supermarket vouchers could help bring joy and warmth to the less fortunate seniors. For example, you may click
here
to find out more about how to purchase NTUC Fairprice vouchers (we accept vouchers from any other supermarket as well).
This is to provide our seniors with the option of purchasing their daily essential needs, as such CWA will not be giving out provisions but instead handout supermarket voucher
to our clients.
For any other kind of donations such as electronics products, please contact us at 6466 7957 or email us at contact@cwa.org.sg.
Services for Caregivers
1) Case Management & Supportive Counselling
Caregiving is a full-time responsibility that can be very taxing on caregivers. CWA provides c
ounselling services for caregivers to help them cope with the emotional burden. We focus on: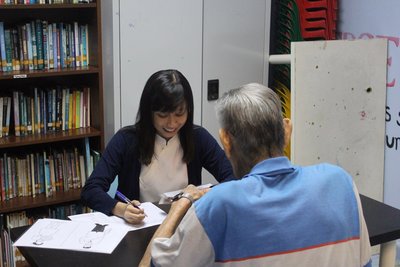 Managing stress




Grief and loss issues




Practical problem-solving techniques
We provide *counselling according to your level of comfort and need. This is done through:
Face-to-face and home visits




Referral to the most appropriate service providers for specific needs



Please contact us at 6466 7957 or email contact@cwa.org.sg to make an appointment. You may also give consent to a representative or service provider to make the referral for you. * Counselling service is strictly by appointment only.
2) Caregiver Support Group
CWA runs a Caregiver Support Group for caregivers to connect with one another. It is held once a month on a Saturday at our office located at Ghim Moh Road.
We will be starting a support group at our new Caregivers' Sanctuary located at One@KentRidge Road (NUH). This is held once every three weeks on a week day morning from 10am to 11.30am. Please contact us at 6734 2991 for more information.
Purpose of the support group: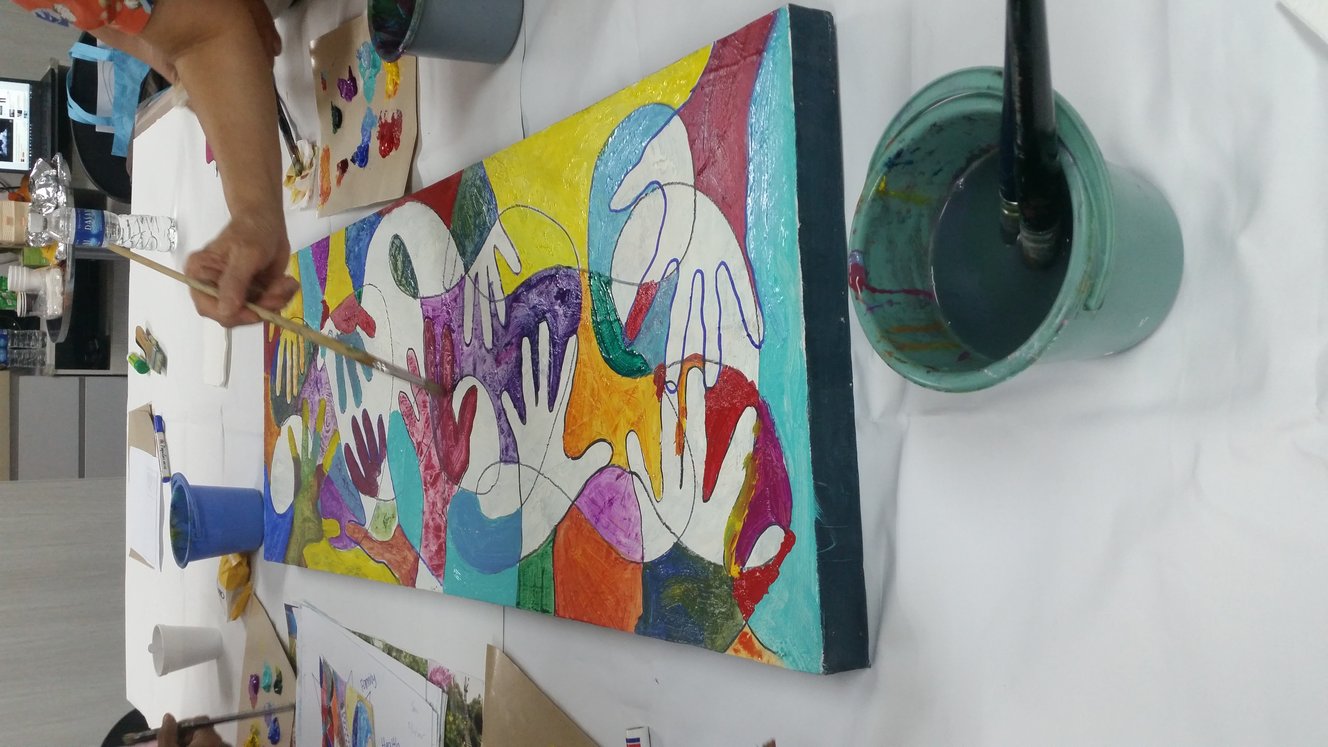 To provide an avenue for caregivers to share information and experiences




To allow caregivers to feel connected with one another and hear how others have coped with similar difficult situations




To enable caregivers to express their emotions in a safe haven without the fear of being judged.



The Caregiver Support Group welcomes all caregivers to join us. For registration enquiries, please contact us at 6466 7957 or email contact@cwa.org.sg. You may also give consent for a representative or service provider to make the referral for you.
*Registration Fee: $20 per session (Inclusive of refreshments)
*Means Testing will be used to assess clients who may have financial difficulties.

For referral of any of the above services, please complete the form and return to us via email or fax.