| | | |
| --- | --- | --- |
| contact@cwa.org.sg | +65 6466 7957 / 96 | +65 6466 5927 |
Music Listening for Health and Well-Being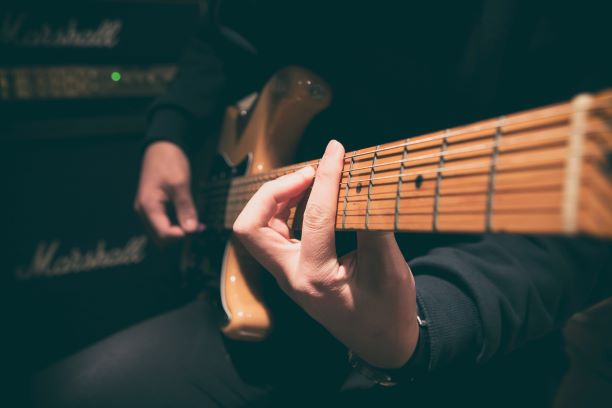 Every year on 1st March, we celebrate World Music Therapy Day, உலக இசை சிகிச்சை நாள், Hari Terapi Muzik Sedunia, and/or 世界音乐治疗日 to honor music therapists worldwide and highlight how music can make life better and more fulfilling.
I would like to take this opportunity to thank the Caregiving Welfare Association for allowing me to share about music therapy and how music can promote health and well-being.
The Association for Music Therapy (Singapore) defines music therapy as the "scientific use of music interventions within a therapeutic relationship towards observable or measurable functional, educational, rehabilitative or well-being outcomes by a credentialed professional." Music therapy is administered by a trained professional and may include singing, listening to music, creating music, moving to music, and playing instruments. Research has shown that music therapy is effective in promoting movement, increasing motivation, and providing emotional support. As a board-certified music therapist, I am passionate about music and its ability to help individuals express their emotions, learn more about themselves, and enhance their quality of life.
Music for health and well-being is broad and encompasses many different aspects (Skånland, 2013). On one end of the spectrum, there is music therapy, an established healthcare profession whereby a trained professional delivers specially designed music interventions to work on specific target goal areas. For example, a music therapist may design a music and movement program targeted at promoting physical activity. On the other end of the spectrum, there are everyday uses of music for health whereby anyone may use music in their day-to-day lives. Common examples include listening to music to get oneself pumped up while exercising at the gym or to simply pass the time while commuting to work.
Research has shown that music listening has many health benefits. Listening to music can improve sleep, increase memory skills, elevate mood, help cope with daily stressors, and enhance overall quality of life and well-being (Batt-Rawden et al., 2005; Chan et al., 2009, 2012; Finlay & Rogers, 2015; Lai & Good, 2006; Mammarella et al., 2007; Sung et al., 2010). As an example, one participant shared that by dividing her large collection of CDs into playlists, she could use music to manage her emotions and overcome grief after having lost her husband (Ruud, 2013).
Ageing is commonly associated with a wide range of health issues, including decreasing memory skills, increasing loneliness, and declining physical and emotional health (Cornwell & Waite, 2009; Depp et al., 2010; Fiori et al., 2006). In Singapore, older adults reported feeling lonely and more depressed (Ge et al., 2019; Li et al., 2015; Subramaniam et al., 2016). Caregivers of older adults also face similar challenges (Malhotra et al., 2012). Thus, music can be a resource to improve physical health and quality of life (Coffman, 2002).
Listening to Music Mindfully
Now that we know that music can benefit us tremendously, allow me to share a music listening strategy – listening to music mindfully. In addition to simply listening to music, we will incorporate mindfulness elements. Mindfulness includes focusing on the immediate experience with curiosity, openness, and acceptance (Bishop et al., 2004).
Step 1: Pick a Song
Pick a song that you may like but have not heard for too many times. For example, pick a song from your favorite artist but not one that you are overly familiar with. Some additional suggestions include a song that is not too fast or too slow, and/or instrumentation that is not overwhelming.
Step 2: Set Up the Experience
Use a suitable device and app to play the song. Program it to stop right after the selected song is played. Use noise-cancelling headphones or high-quality speakers, if possible. Sit comfortably in a chair with both feet on the ground, or lie down on a yoga mat or bed.
Step 3: Play the Song
Just before you press play, take a few breaths in and out, drawing your attention to your breathing. Once ready, press play and bring your full attention to the experience of listening.
Step 4: Return to the Present
Once the song ends, allow yourself a minute to reflect on what you have just heard. Reflect on what your body felt, the emotions you experienced, and the thoughts that it evoked. Then bring your focus back to your breathing and return to the present moment.
You can also refer to this link for instructions on how to listen to music mindfully: https://www.instagram.com/p/CKoFMZBs6Yd/?utm_source=ig_web_copy_link
Whether you are an older adult or a caregiver, I hope that this simple music listening strategy will help you to relieve stress, reconnect with yourself, and live life to the fullest. As civil rights activist Maya Angelou (1928 – 2014) wrote, "Music was my refuge. I could crawl into the space between the notes and curl my back to loneliness."

Mr Jonathan Tang
Music Therapist - Board
Certified MA, MT-BC
Extraordinary People Limited
____________________________________________________________________________________________________________
Caregiver's Gift of Love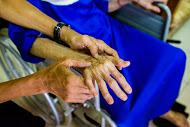 Life is a journey of many different phases. We start off as infants, totally dependent on our parents for all our needs, and as we become adults, the circle of life puts us in the reverse role as caregivers be it to our children or our aging relatives.
Very much like the seasonality of weather, for which we are blessed with dry hot or cold wet, it is how we adapt to the changing seasons that best prepares us for what is to come.
For the new parents to be, the excitement and trepidation that comes just before the arrival of the new born, be it baby shower parties, shopping for baby accessories, prams, clothes makes the anticipation of their new caregiving responsibilities a joyous and in many ways a celebration of life.
Conversely when a loved one is about to be discharged home from hospital, the process of welcoming home our family member is often greeted with anxiety. The major difference is time and preparation. For many of us, such situations are jolts that shakes up our daily routine with little or no warning and together with the loss of what to do next, compounds the fear and anxiety of what is to come.
Caregiving is stressful when we are ill equipped with the understanding as to how to cope with the care needs of our loved ones. Expectant mothers have the luxury of time to prepare their homes, schedules, attend ante-natal classes and have themselves mentally and emotionally well prepared before their big day arrives.
Whereas for those caregivers who are thrust into a situation of dealing with a loved one who was previously independent and mobile, and now has dependency needs for daily living and mobility issues, is often cited as a great source of stress.
It is Okay not to be Okay
This is the first step of acknowledgement that is probably the most overlooked or denied. How often have we asked our relatives or friends in such situations if they are okay and the answer has been i am fine. We have to recognise that for those that depend on us, we are their world, and if anything happens to their caregivers, their world changes far more dramatically. They will want for us as their caregiver to be available in mind, body and spirit for them. This does not necessarily mean we have to be at their disposable 24/7, but instead we offer them our reassurance that they will be well looked after.
Ask for help
Caregiving can take a toil on one's physical, mental, emotional, financial resources. It is not uncommon to hear of caregiver's burnout which in its most tragic form can lead to physical harm either to the caregiver or recipient. It does not have to lead to this. What can we do about it, here are some suggestions.
a. Get help
It sounds simple enough and intuitive but sadly this is often the last resort. In fact it should be the very first thing any caregiver should do especially when they are starting their caregiving journey. Don't be shy, caregiving affects every family unit equally regardless of social status, ethnicity, education background. Do seek out support groups for information or referrals that can direct you to the resource help that benefits you most.
Granted that in Singapore our social service schemes are many and can be difficult to navigate, but one does not have to do it by yourself. There are many social agencies including the Caregiving Welfare Association that can be your guide through this.
b. Give yourself a caregiver time out
We all need a break whether we are studying, working, exercising, the human body is not designed to work continuously. Learning to let go and entrust the care of your loved ones to someone else or a respite facility should not invite feelings of guilt or inadequacy. It is true that the care recipient may develop a dependency syndrome on the caregiver, one advise to avoid this is through socialisation.
c. Join a support group

Social isolation is real in caregiving, studies have shown that recipients do feel isolated despite being around family members as they lose the human connection of their social circles. The same holds true for caregivers. Support groups are a tremendous source of solace and reassurance especially speaking to more experienced caregivers with similar situations.
d. Take time to treat yourself
A simple break such as a meal at your favourite food stall, shopping for yourself, a simple leisurely activity that helps you distract from the daily routine are all good small breaks, in simpler terms just carve out some 'me' time for yourself.
e. Have faith
If you have a religious faith, it is well recognised that keeping your spiritual well being does help recenter your thoughts and caregivers of faith generally cope better. An alternative to faith is meditation as a means to calm both mind and spirit to further pacify a caregiver's inner peace.
Caregiving can be difficult, it will stress and test our boundaries of patience, resilience, but despite this there are also many examples and positive stories from caregivers that their time spent with their loved ones were the most treasured and fulfilling periods of their lives. It starts with the caregiver taking time to love themself in equal measure as the ones they are looking after. As the saying goes, it takes a village to raise a child, likewise for the elderly, it takes that same village and some good drivers to help you navigate the caregiving route.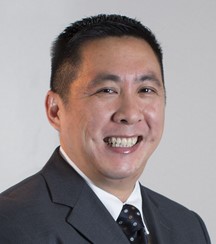 Dr Daniel Tan
Board Member and
Editorial Sub-Committee: Editor-in-Chief
Caregiving Welfare Association
_____________________________________________________________________________________________________________
Share your caregiver's story
If you wish to contribute to the caregiving community for seniors, you may share your stories on this page. Please email your article to us at contact@cwa.org.sg .
Kindly note that your article should not be more than 800 words. Prior to us sharing your article on this page, the CWA editorial team will need to approve your contribution first.