| | | |
| --- | --- | --- |
| contact@cwa.org.sg | +65 6466 7957 / 96 | +65 6466 5927 |
CWA Caregivers' Week 2022
Thank You For Making CWA Caregivers' Week 2022 A Success!
We'd like to express our gratitude to all of the speakers and facilitators who kindly dedicated their time and expertise to assist us in running our CWA Caregivers' Week 2022 Public Symposium. Namely, Mr Henry Lew from Farrer Park Medical Centre, Ms Angena Teo from Sengkang Community Hospital, Ms Jeanette Chan from Senior Art Therapist and Dr Ng Wai Chong who is the Founder and CEO of NWC Longevity Practice
We thank all of the participants and caregivers who joined us this week for their enthusiastic engagement and involvement. It was a genuine pleasure to share useful knowledge with community caregivers, teaching you how to better care for yourself while caring for your loved ones.

It is only with societal support and awareness that we can continue to support family caregivers in their journey of caregiving. We hope to see everyone again at CWA Caregivers' Week 2023!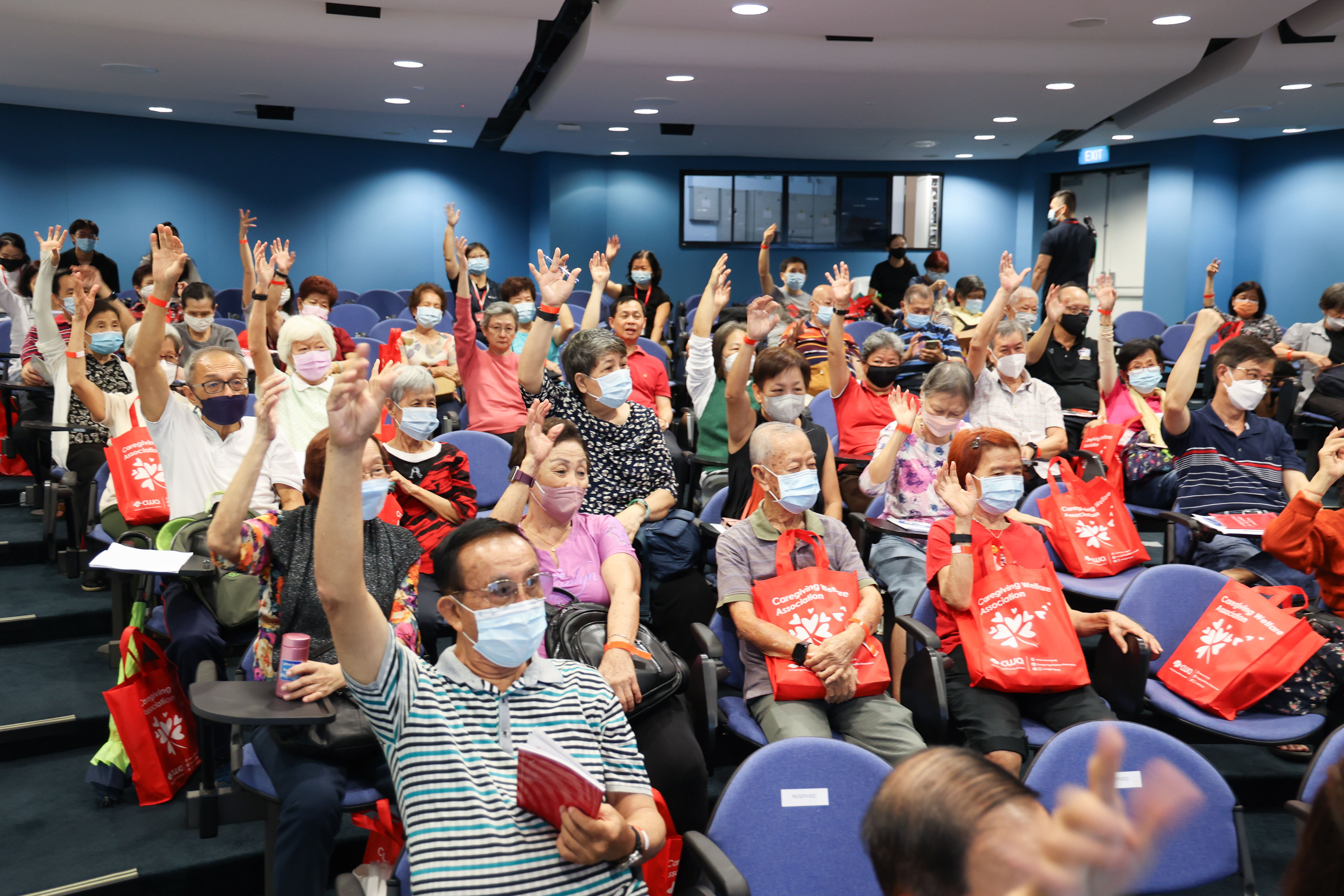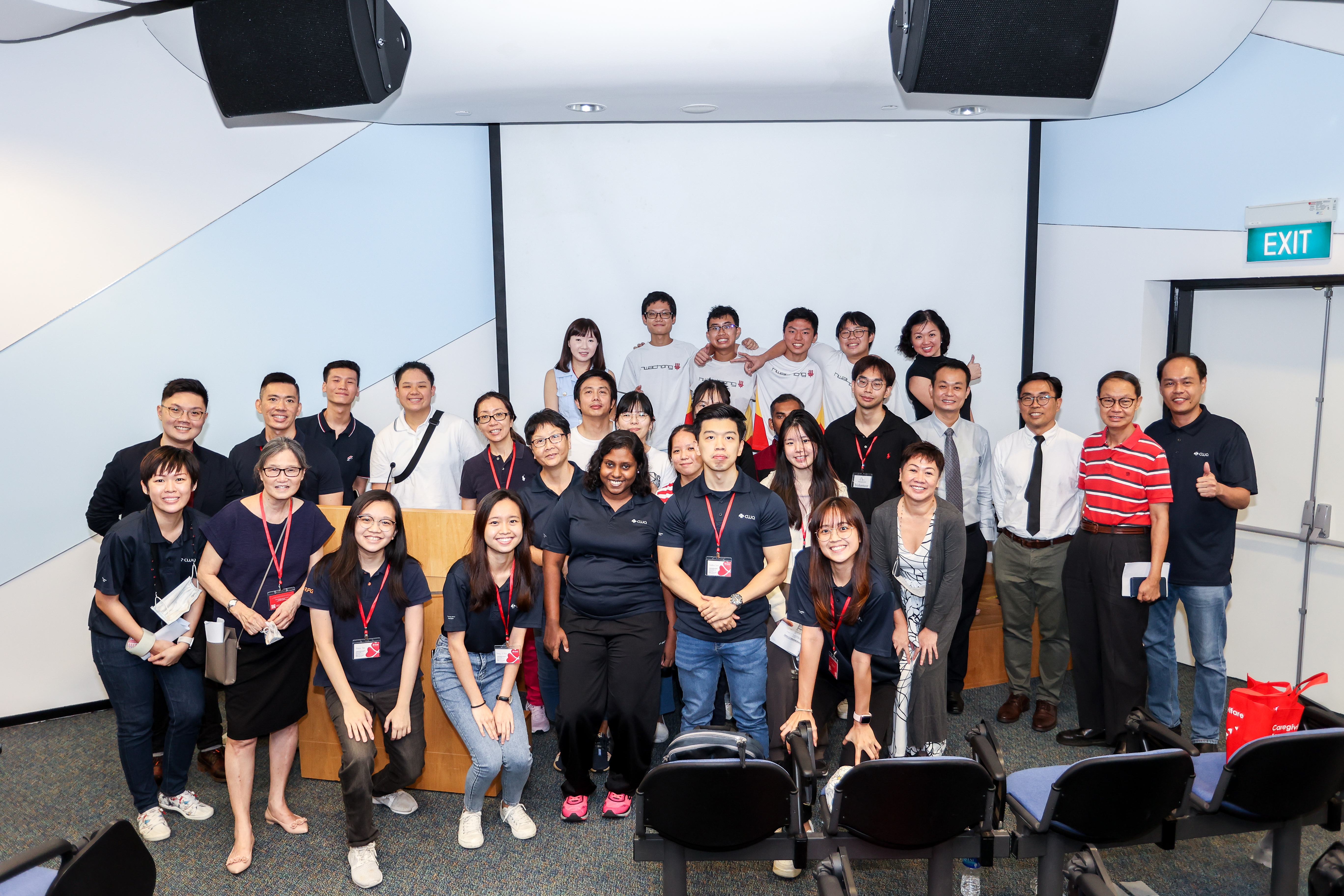 Stronger than before: Finding the strength as a Caregiver


Caregivers had to compromise their careers, finances and even their own health to look after their ill or disabled loved ones. They have seen their stress levels climb to an all-time high during the Covid-19 pandemic. Why is that so? Because they struggle to keep a balance between work and caring for their loved ones.
Join us for our annual marque event for caregivers. Whether you are caring for elder parents, spouse or other relative, this talk is for you!
Activities
October Roadshow
3 - 29 October 2022
Fusionopolis One, Atrium, Level 1

Fusionopolis One, Atrium, Level 1

Webinar Sessions
Platform: Online via Zoom
Fee: FREE
Topic: TCM methods for managing emotions due to stress by Dr Lim Xiang Jun
Webinar Date: 1 November 2022
Webinar Time: 10.00am - 11.00am
To register, Click HERE

Topic: Caring For Others, Begins with Yourself by Ms Debra Ow
Webinar Date: 1 November 2022
Webinar Time: 11.00am - 12.00pm
To register, Click HERE
Topic: Immunity Boosting - Practical Self Care Tips and Secrets from TCM by Dr Lim Xiang Jun
Webinar Date: 7 November 2022
Webinar Time: 10.00am - 11.00am
To register, Click HERE
Alternatively, you may contact us at 6466 7996/ 6734 2991 or email us at webinar@cwa.org.sg

Public Symposium - Programme outline
Speaker 1
Topic: Rejuvenating Ourselves and our Abilities to Manage Chronic Pain
Webinar Time: 9.15am to 10.45am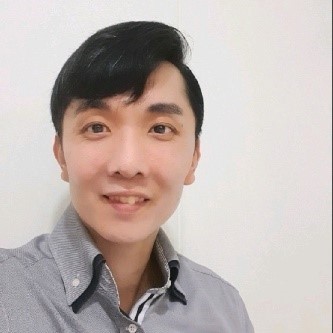 Speaker:

Mr Henry Lew
Counselling Psychologist
Mind Care Therapy Suites
Farrer Park Medical Centre
Registered Psychologist and Approved Clinical Supervisor (Singapore Psychological Society)
Profile: Henry Lew is a Counselling Psychologist registered with the Singapore Psychological Society. He is also an approved Clinical Supervisor. He has been a psychologist since 2007 and was previously the lead for psychology services in Chronic Pain at Singapore General Hospital. Henry's interest is in applications of psychology to health conditions. He currently practices at Mind Care Therapy Suites and teaches at Singapore University of Social Science.
Synopsis:As a caregiver we have many tasks to attend to and often push ourselves beyond our limits to care for our loved ones. This may contribute to and worsen fatigue and chronic pain. Learn psychological approaches to manage sores and pain so that you can continue to care for our loved ones while having a quality of life. Develop your innate ability to rejuvenate yourselves.
Speaker 2
Topic: A Healthy Life Starts with a Healthy Diet!
Webinar Time: 10.45am – 12.00pm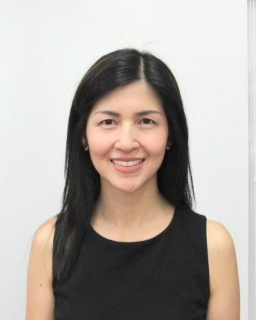 Speaker:

Ms Angena Teo
Senior Dietitian
Sengkang Community Hospital
Profile:
Angena is a Senior Dietitian with SingHealth Community Hospitals (SCH), where she leads a team of dietitians at Sengkang Community Hospital (SKCH) to deliver personalised nutritional management for patients undergoing sub-acute, rehabilitative, and palliative care. Angena received her certification as a registered dietitian (RD) with the Academy of Nutrition and Dietetics after completing her dietetics training at New York-Presbyterian Hospital, and subsequently completed her Masters in Public Health at the University of Leeds in 2011. In her current role, Angena aims to empower individuals to care for themselves and their loved ones to be able to enjoy healthier lives.
Synopsis:
Nutrition is an important element of health, especially as we age. As we get older, maintaining a healthy diet can help us cope better with ongoing illnesses and other health problems. In this talk, Senior Dietitian Angena Teo will share with you the importance of nutrition for the elderly.
Speaker 3
Topic: Guided Imagery for Self-care and Relaxation
Webinar Time: 1.00pm – 2.30pm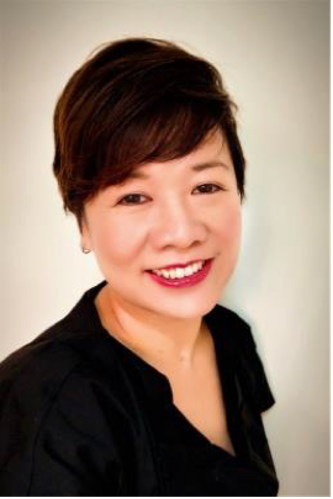 Speaker:

Ms Jeanette Chan
MA Art Therapy, Dip (CounsPsych), Dip (TRT-PG)
Profile:
Jeanette is an art therapist with over 10 years experience. She comes from a corporate background, and later retrained as an art therapist in 2010. Jeanette is a trauma-informed art therapist who provides a safe and interactive space for clients to explore their thoughts, feelings and behaviours. She is trained in providing trauma-focused cognitive behavioral therapy (TFCBT), mindfulness based relaxation techniques, family constellation, hypnotherapy and regression therapy to achieve deeper healing for clients. Having worked mostly with young adults and families in the community settings, Jeanette believed that it takes the family or even the system to support the wellbeing of a person. Besides her clinical practice, Jeanette has been introducing art therapy to organisations as part of their team bonding and work health programs. Besides corporate clientele, she also conducts educational arts programs in schools and art studios- introducing interactive and explorative ways for people to experience art in a therapeutic setting. She has also published articles and presented at conferences to raise the awareness about art therapy and its benefits.
Currently, Jeanette is running art therapy sessions for CWA's Caregiver Support Group.
Synopsis:
Many caregivers focus on the loved one's feelings, needs and problems. We take care of others, often at our own expenses. Why is self-care so hard for us? Have you been told that self-care is selfish or over indulgence? Or do you feel that strong people need to make sacrifices? Perhaps you simply don't know how and what to do? Allow us to bring you through an exploration of techniques through guided imagery for self-care and relaxation. If you are not taking care of yourself, it is much harder to take care of your loved ones.
Speaker 4
Topic: Caring for Persons Near End of Life
Webinar Time: 2.30pm – 4.00pm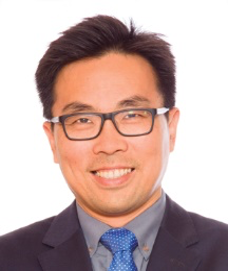 Speaker:

Dr Ng Wai Chong
MBBS (Singapore); GDGM
Founder and CEO of NWC Longevity Practice
Profile:
Dr Ng Wai Chong is the Founder and CEO of NWC Longevity Practice, a social enterprise providing aged care consultancy, training, research, and direct clinical services. Dr Ng is a practising community aged-care physician of over 20 years. His clinical and research interests include community aged-care system development, primary health care for the frail, elder abuse, dementia care, case management, end-of-life care and comprehensive needs assessment. Dr Ng is currently Health Specialist, Asian Development Bank; Consultant, Agency for Integrated Care; Aged-care Expert-in-Residence, Lien Foundation; Medical Advisor, Home Nursing Foundation and is also Singapore's InterRAI Fellow. He was the former Chief, Clinical Affairs of Tsao Foundation.
Synopsis:
The American geriatrician Dr Bill Thomas wrote that "to care is to help another person grow.". What can caregivers do to help a person grow even in the face of imminent death? Understanding what people need in the last few months or hours of their lives provides clarity in what are the most important things we can do to help our loved ones at the last phases of their lives.
Webinars - Programme outline
Topic: TCM methods for managing emotions due to stress
Date: 1 November 2022
Time: 10.00am - 11.00am
Topic: Immunity Boosting - Practical Self Care Tips and Secrets from TCM
Date: 7 November 2022
Time: 10.00am - 11.00am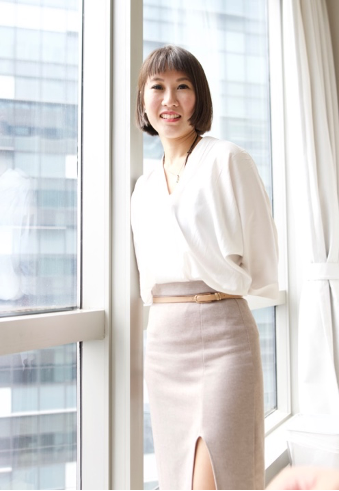 Speaker:

Dr Lim Xiang Jun
PhD. Acupuncture/Chinese Medicine
BSc.(Hons) Biomedical Science
Specialised Aesthetic (Face/Pelvis) Osteopath
Metaphysics (Bazi/Fengshui) Practitioner
Somatic Yoga & Meditation Teacher
Non Linear Movement Method® Teacher
Wild Woman's Circle™ Teacher
Intimacy & Polarity® Teacher
Reiki, Ayurveda Practitioner
Profile: Dr Lim Xiang Jun is the founder of the premium modern bespoke integrative TCM practice named Dr
Xiang Jun, The Modern Traditional Doctor, that specialises in using ancient Traditional Chinese Medicine (TCM) treatment methods Acupuncture, Cupping, Herbs, Moxibustion and others. The practice integrates Traditional Ancient Medicines to treat and heal while preserves ancient practices in their utmost authenticity in a modern age.
Topic: Caring For Others, Begins with Yourself
Date: 1 November 2022
Time: 11.00am - 12.00pm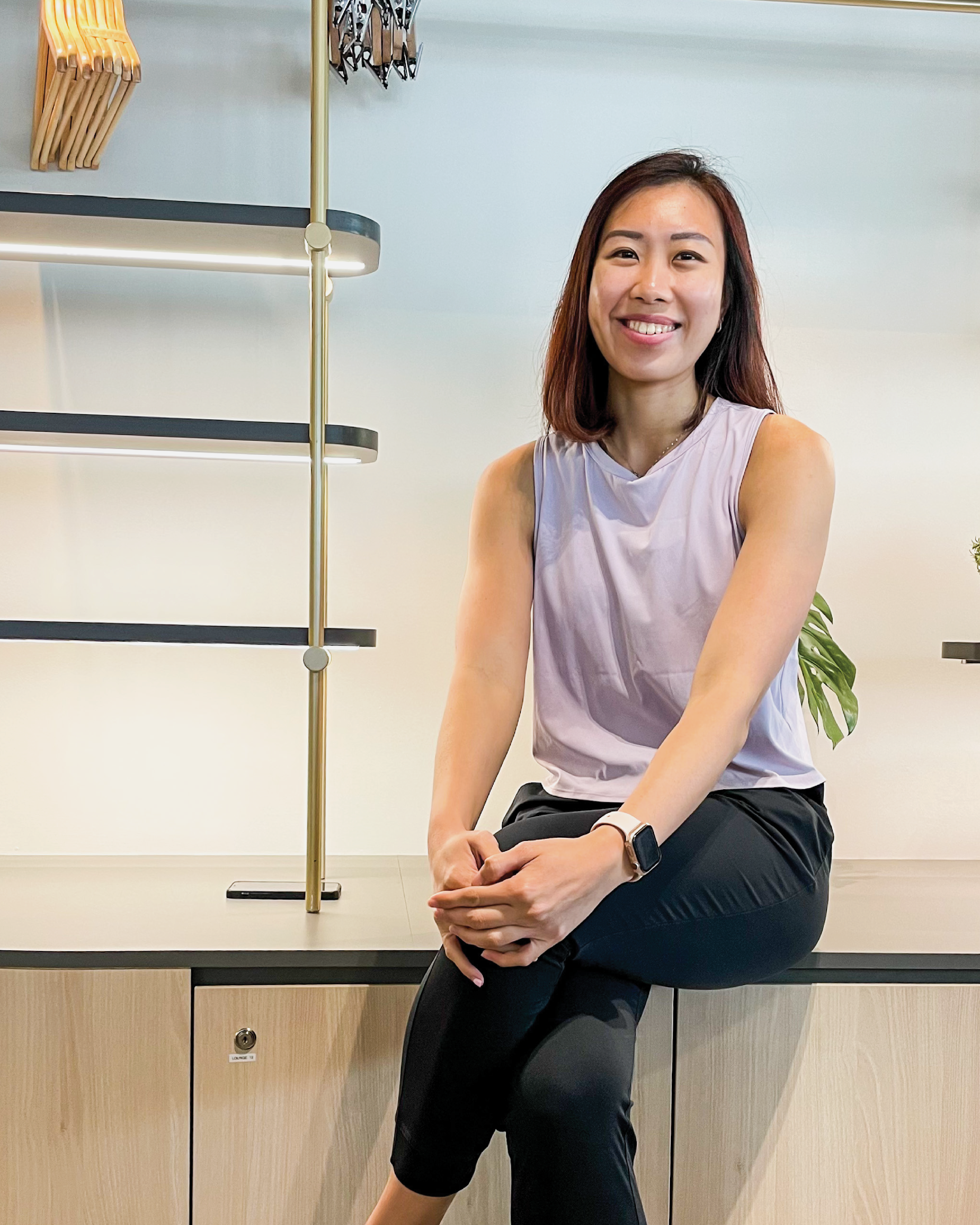 Speaker:

Ms Debra Ow
BSc (Hons) Physiotherapy

TCD Ireland
AHPC Registered
Physiotherapist
Profile: Debra is a physiotherapist with a strong passion in the management of musculoskeletal / orthopaedic rehabilitation and geriatric care. She worked in Tan Tock Seng Hospital (TTSH) for 7 years as a senior physiotherapist, and has extensive experience in the acute, outpatient as well as community setting. She has rich experience working with patients in the home, seeing an array of musculoskeletal, neurological and orthopaedic conditions. She has a keen interest in promoting healthy living, and is an advocate of the phrase – Live Well, Age Well. In the community scene, she worked closely with community partners to co-create exercise programmes and conducted talks on frailty as well as healthy ageing to the public.
During the COVID-19 pandemic, Debra was involved in the management of COVID-19 patients by going to their homes, focusing on post COVID-19 rehabilitation to help them transition back into the community. She also initiated tele-rehabilitation and provided caregiver training to their loved ones.