| | | |
| --- | --- | --- |
| contact@cwa.org.sg | +65 6466 7957 / 96 | +65 6466 5927 |
Physical & Mental Stressors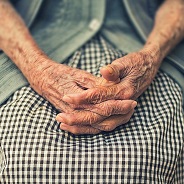 Some possible interventions:
As the elderly couple lives alone, it may be helpful to identify possible safety risks to improve their home environment. We can refer them to suitable government schemes like the HDB's Enhancement for Active Seniors (EASE) to implement simple home modifications at a subsidized rate. Alternatively, we will liaise with the Medical Social Worker (if any) to have an occupational therapist to assess their home environment and make appropriate recommendations to enhance their home safety.
As seniors age and their health situation changes, everyday chores and activities of daily living may become more challenging. Home Personal Care service offers assistance in areas like mobility, light housekeeping and bathing to help ease the stress. This will also help to lighten the wife's housework duties especially when she experiences occasional pain from her last surgery.
With the husband's chronic medical illnesses, we can explore linking the husband to other Social Service Agencies (SSAs), like Alzheimer's Disease Association (ADA) that provides a range of suitable programmes/ services to help him. His wife can also learn to cope with caring for her husband with dementia through ADA's caregiver programmes. Both can also enrol into our Mind-Active programme to stay cognitively healthy and engaged, as well as to expand their social network.