| | | |
| --- | --- | --- |
| contact@cwa.org.sg | +65 6466 7957 / 96 | +65 6466 5927 |
Celebrating CWA Caregivers' Week 2018
Thank You For Making CWA Caregivers' Week 2018
A Huge Success!
We would like to take this opportunity to thank our kind sponsors BINJAITREE, FAIRPRICE FOUNDATION,
LEE FOUNDATION,
TAN CHIN TUAN FOUNDATION, JTC CORPORATION, working partners, volunteers and participants in making CWA Caregivers' Week 2018 a huge success!
It is only with all these support that we are able to create more awareness on the challenges and struggles that family caregivers go through daily in providing the much needed care to their loved ones. Caregivers also benefited from participating in meaningful activities such as public symposium and workshops, where they are equipped with the knowledge and skills for respite care which is important to prevent burnout.
Public Symposium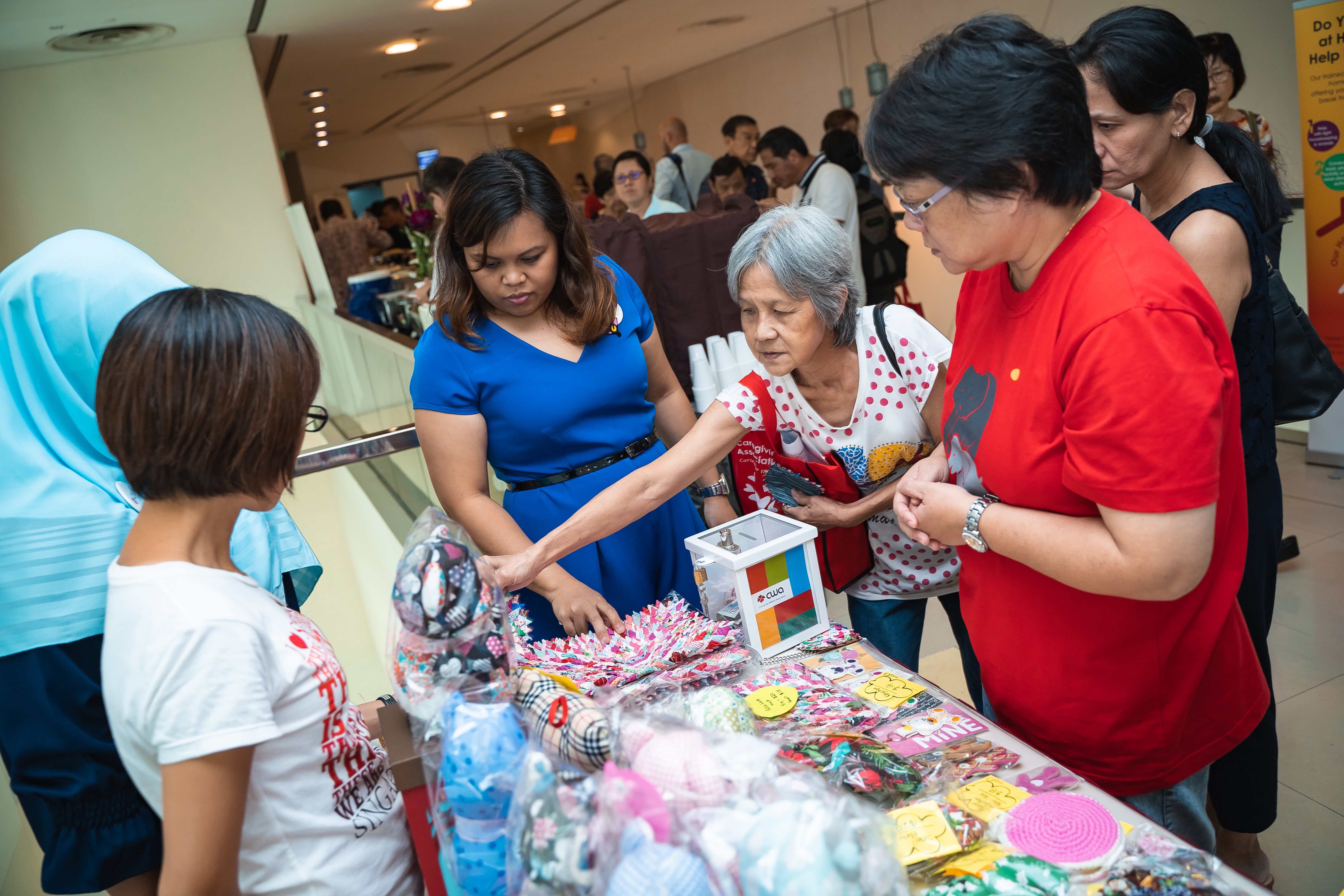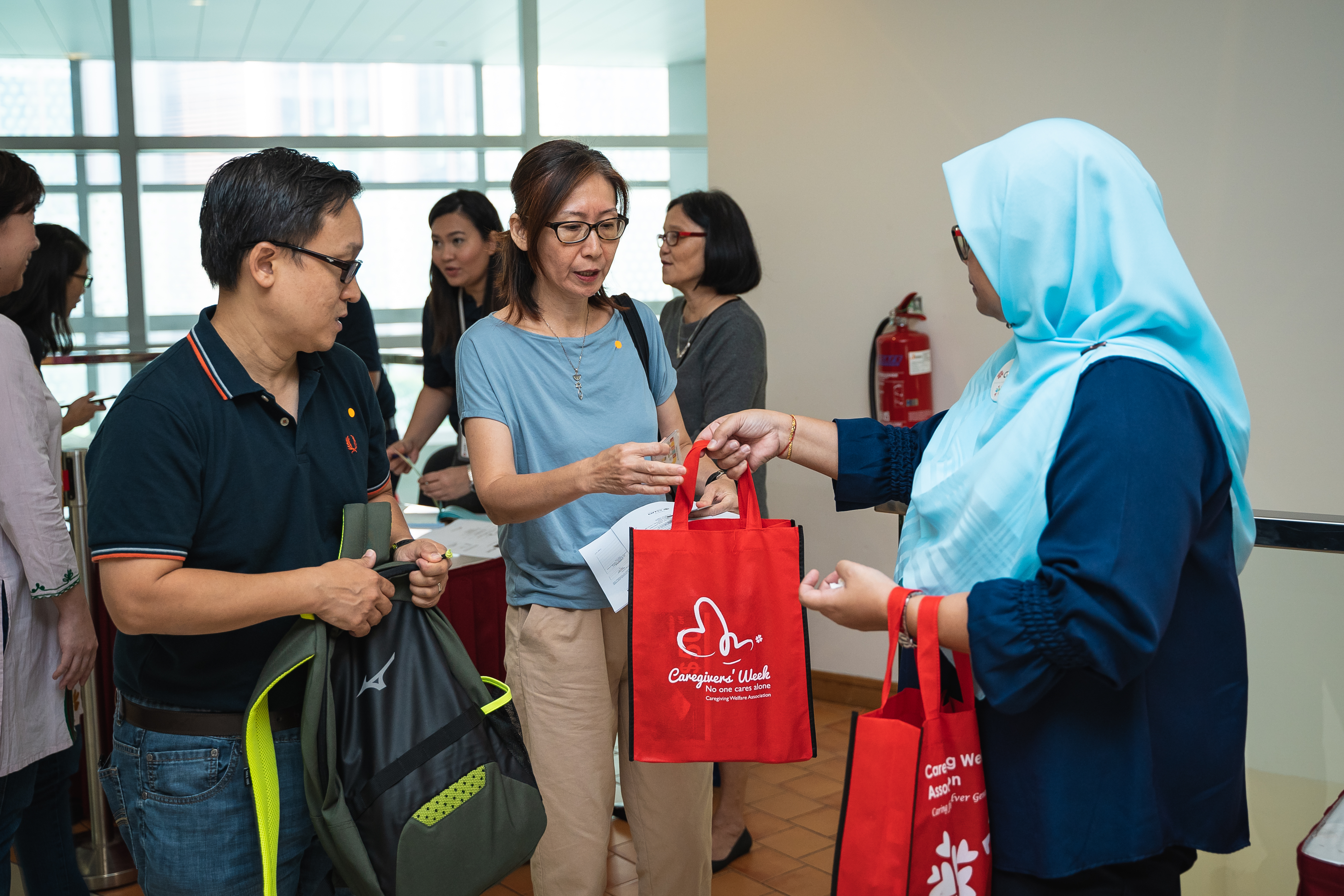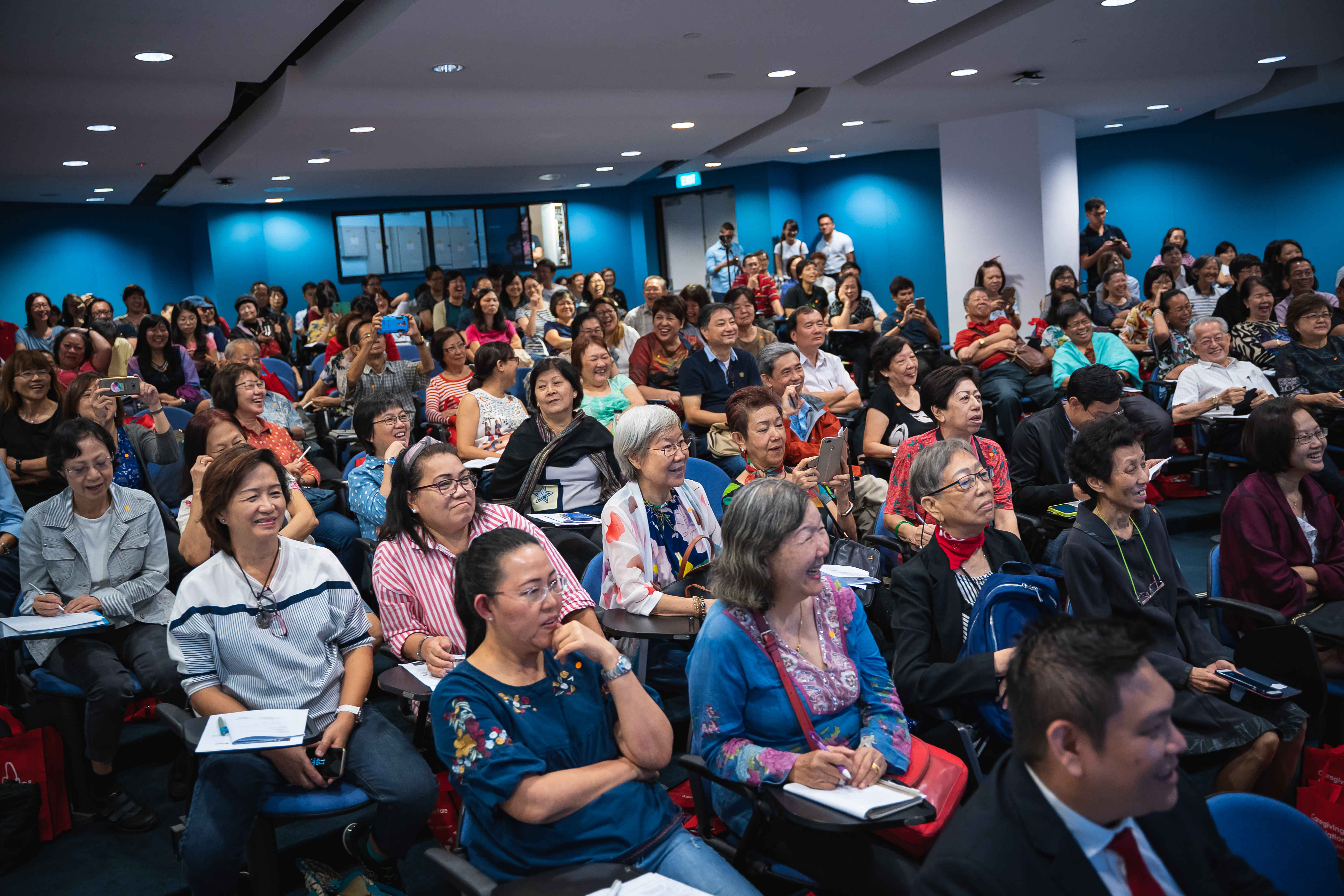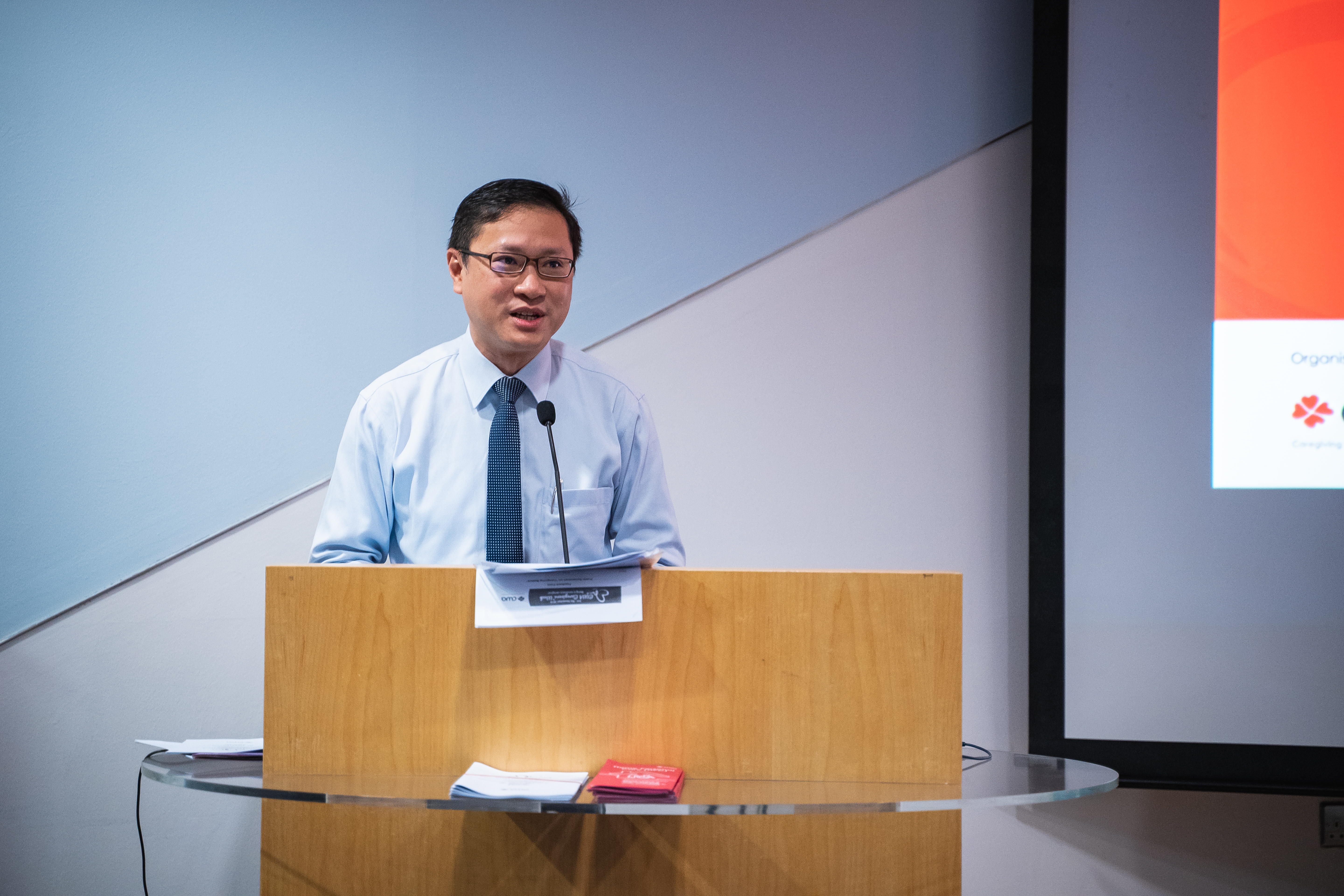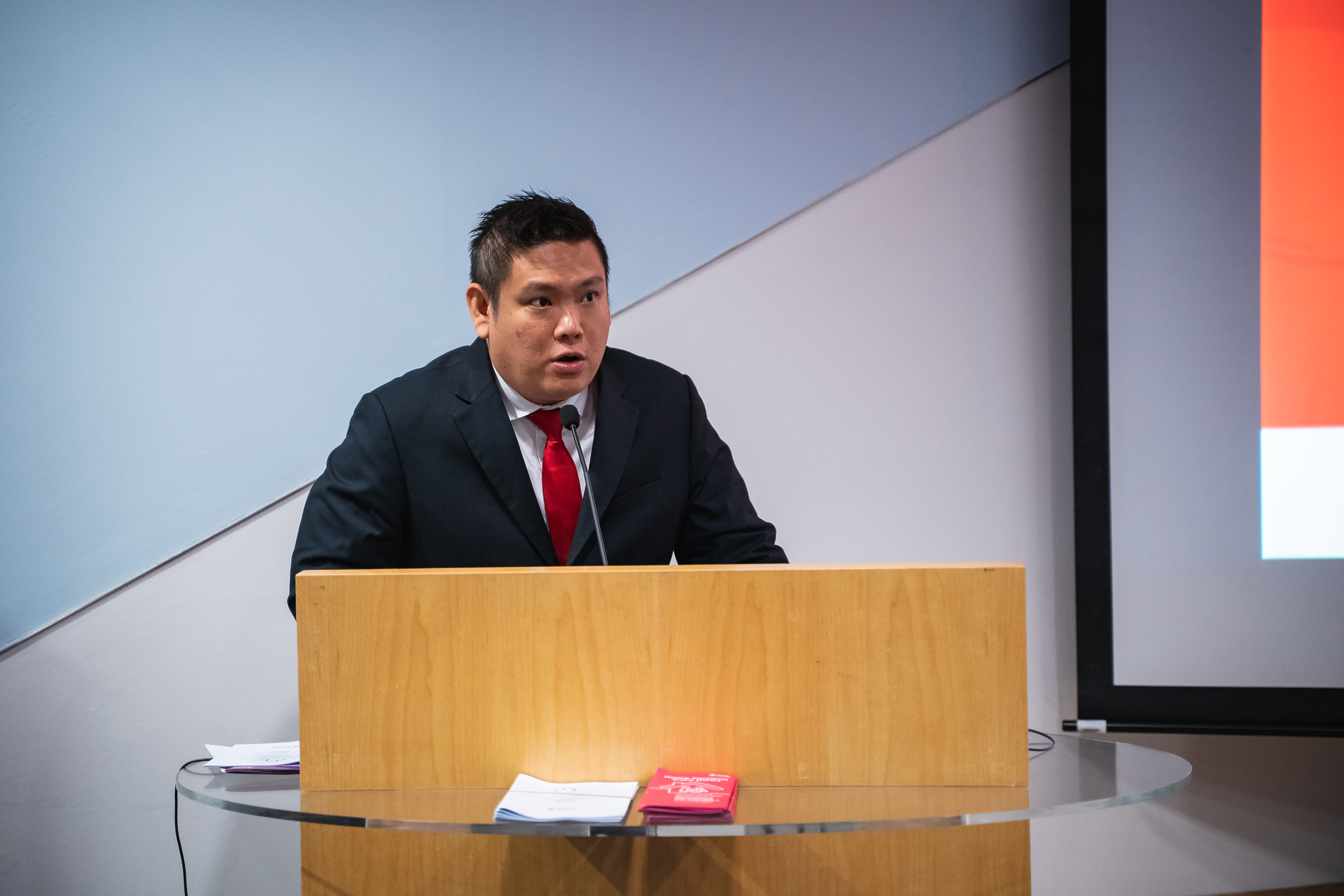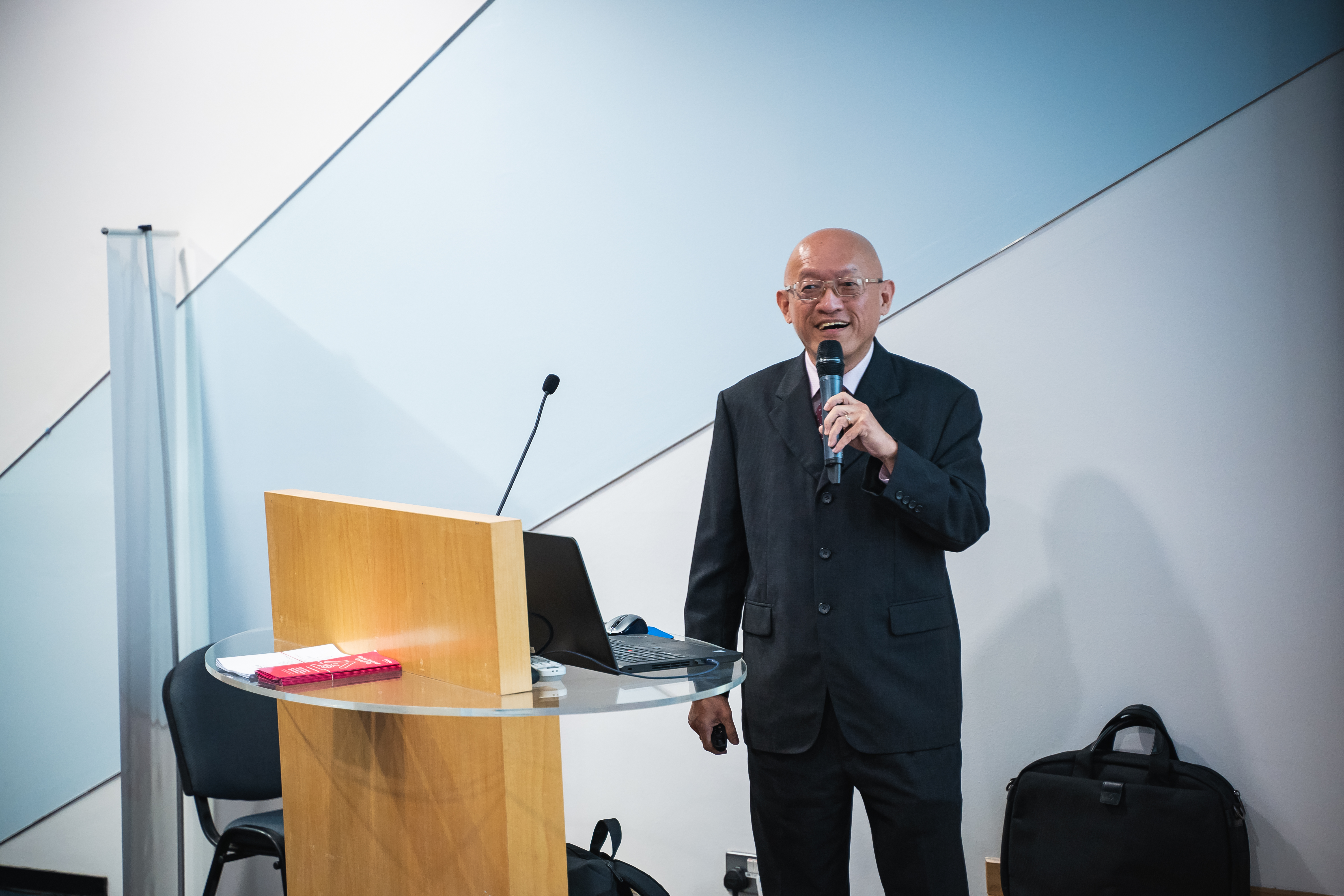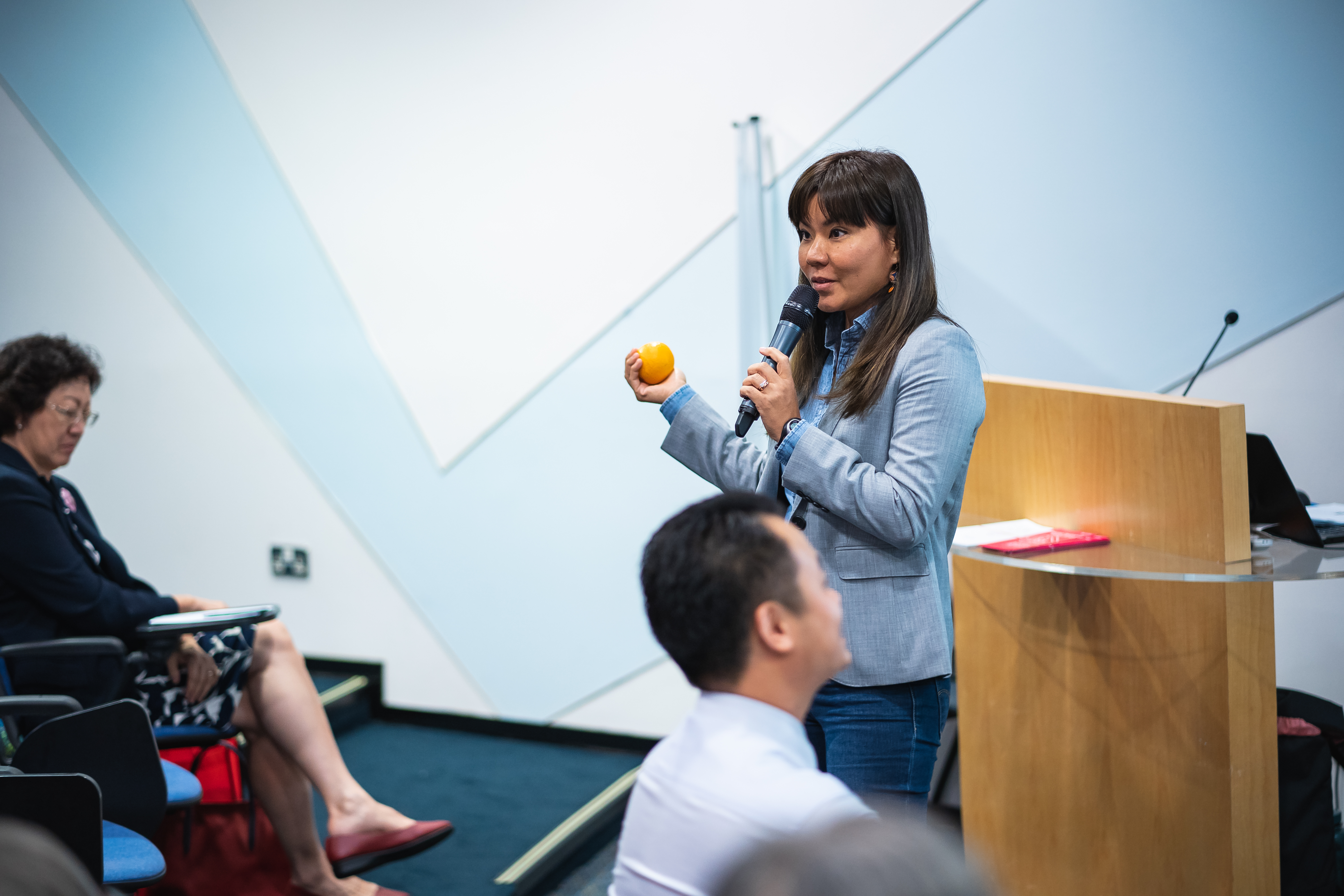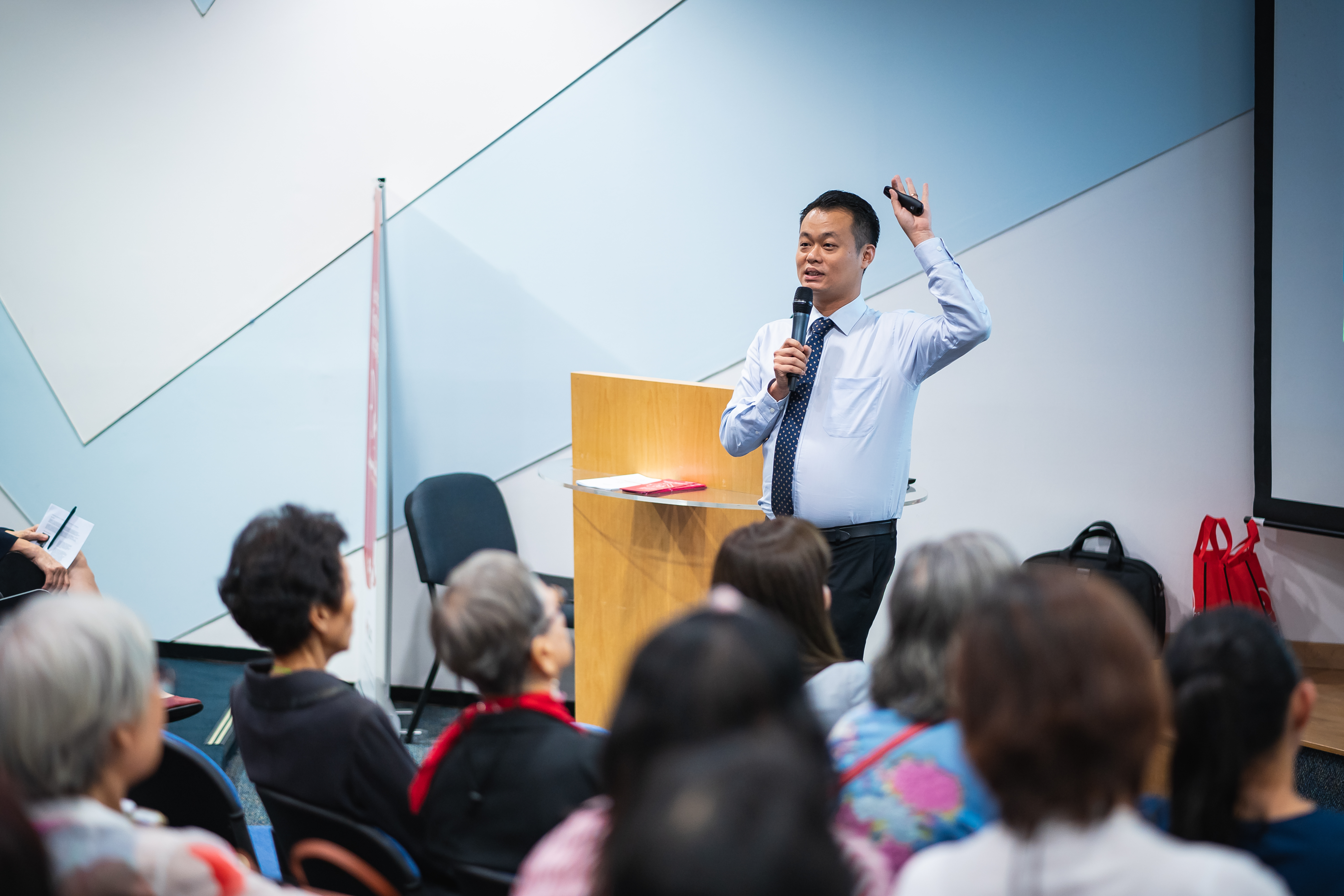 Roadshow at NUH Main Building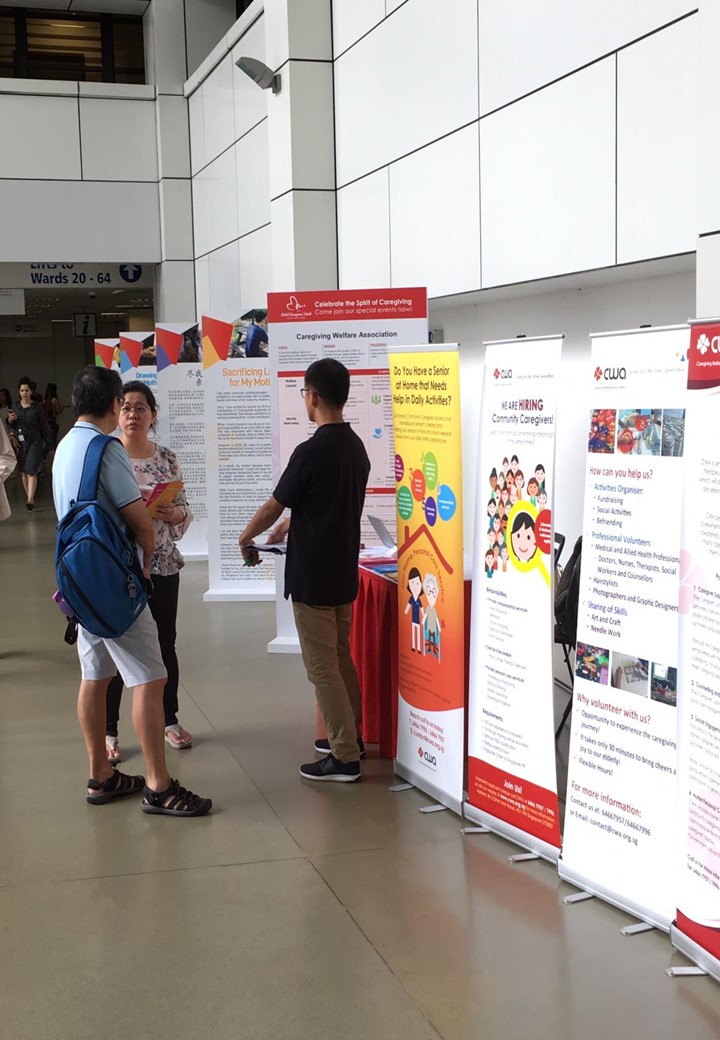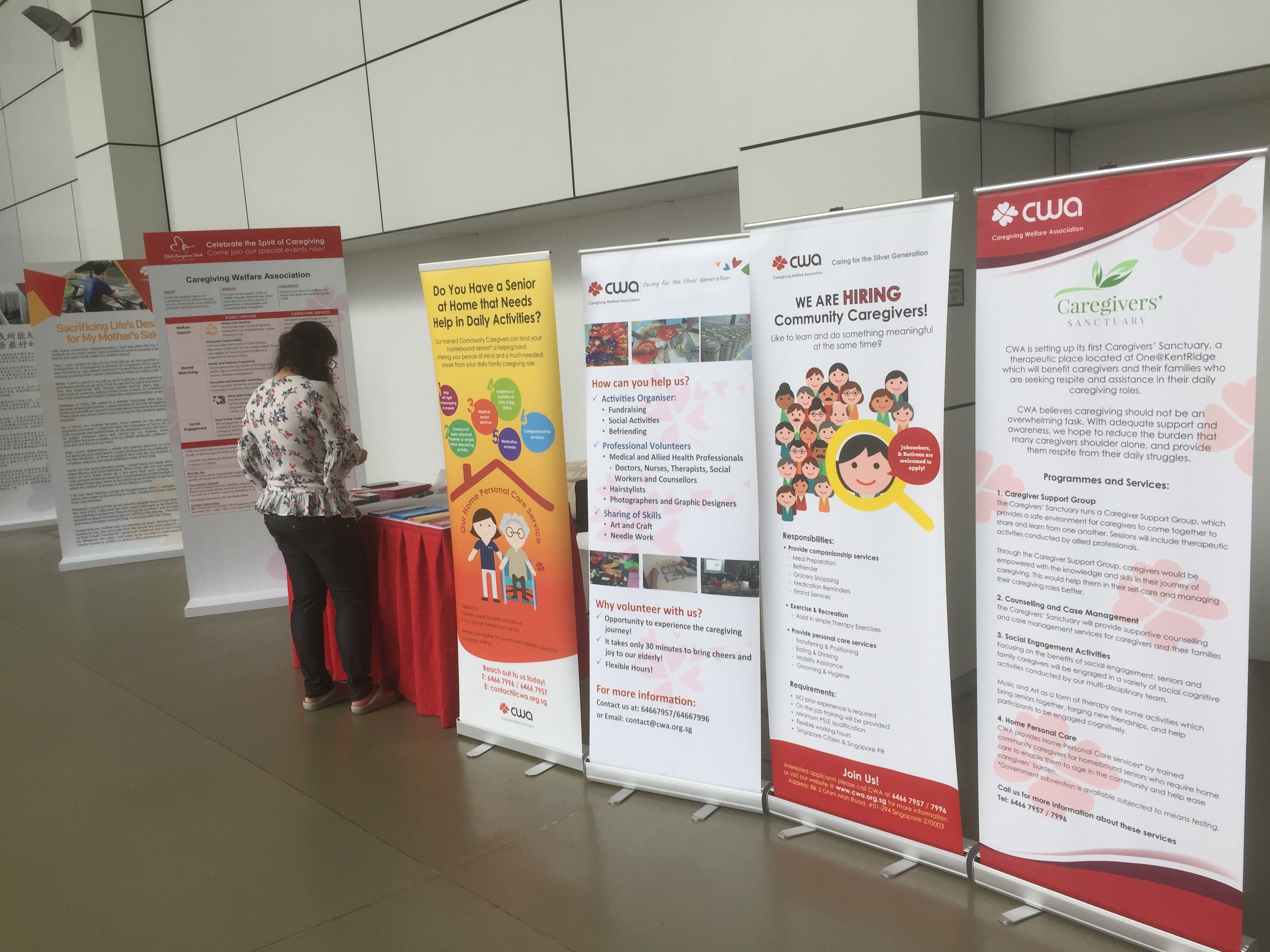 Roadshow at Fusionopolis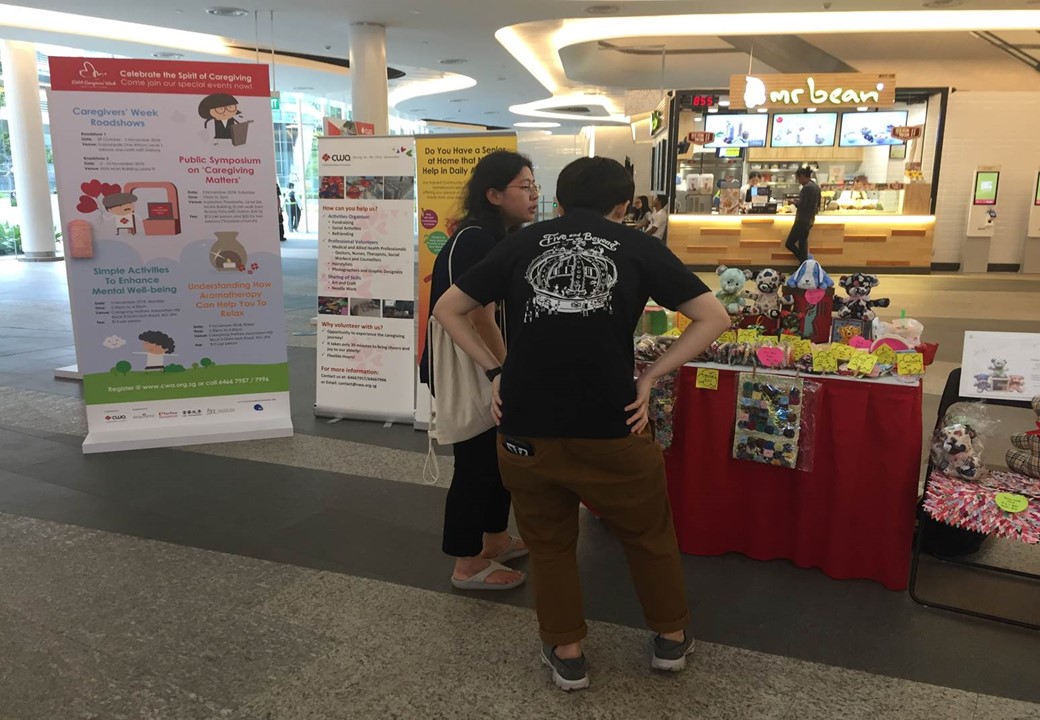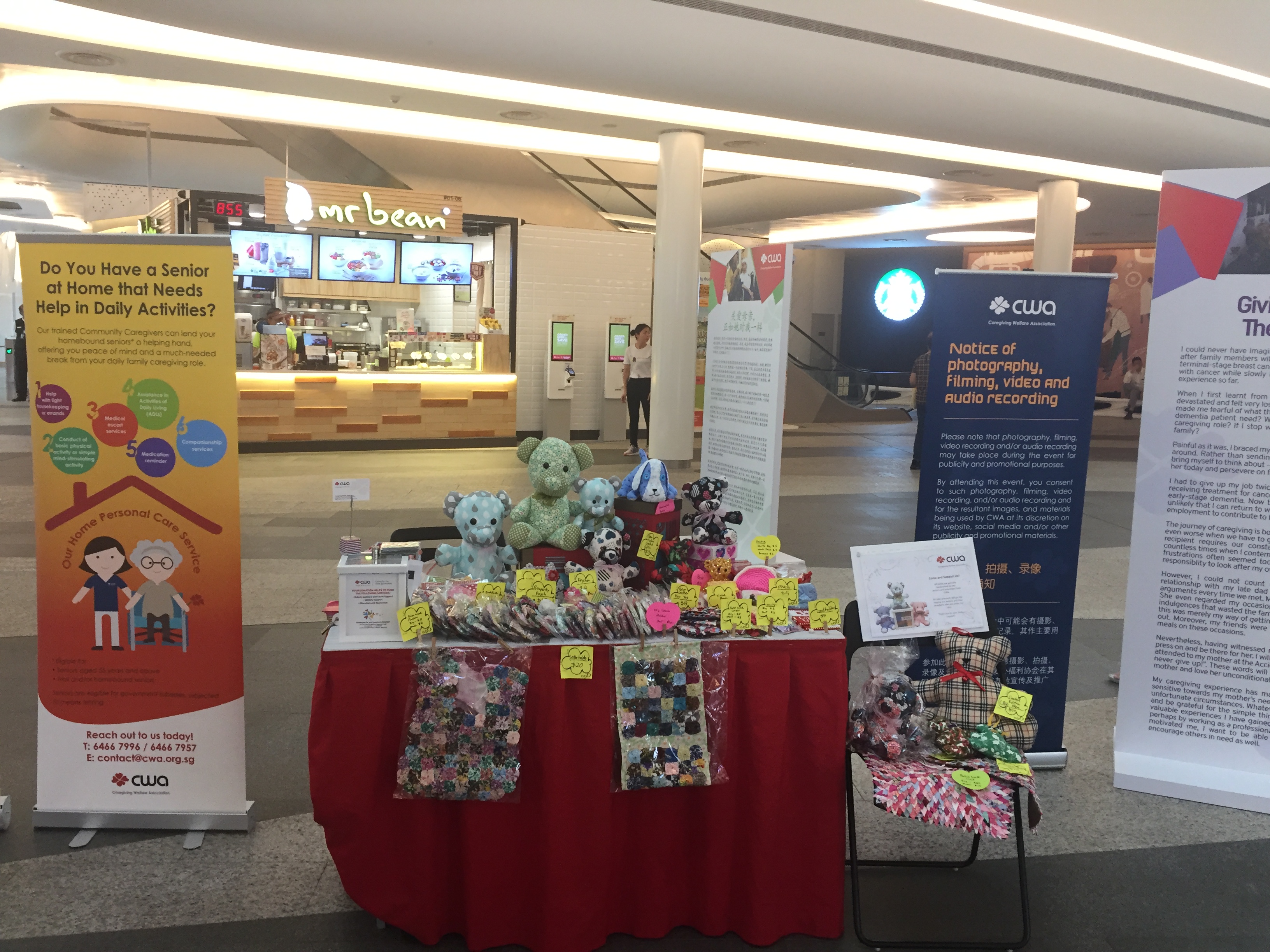 Aromatherapy workshop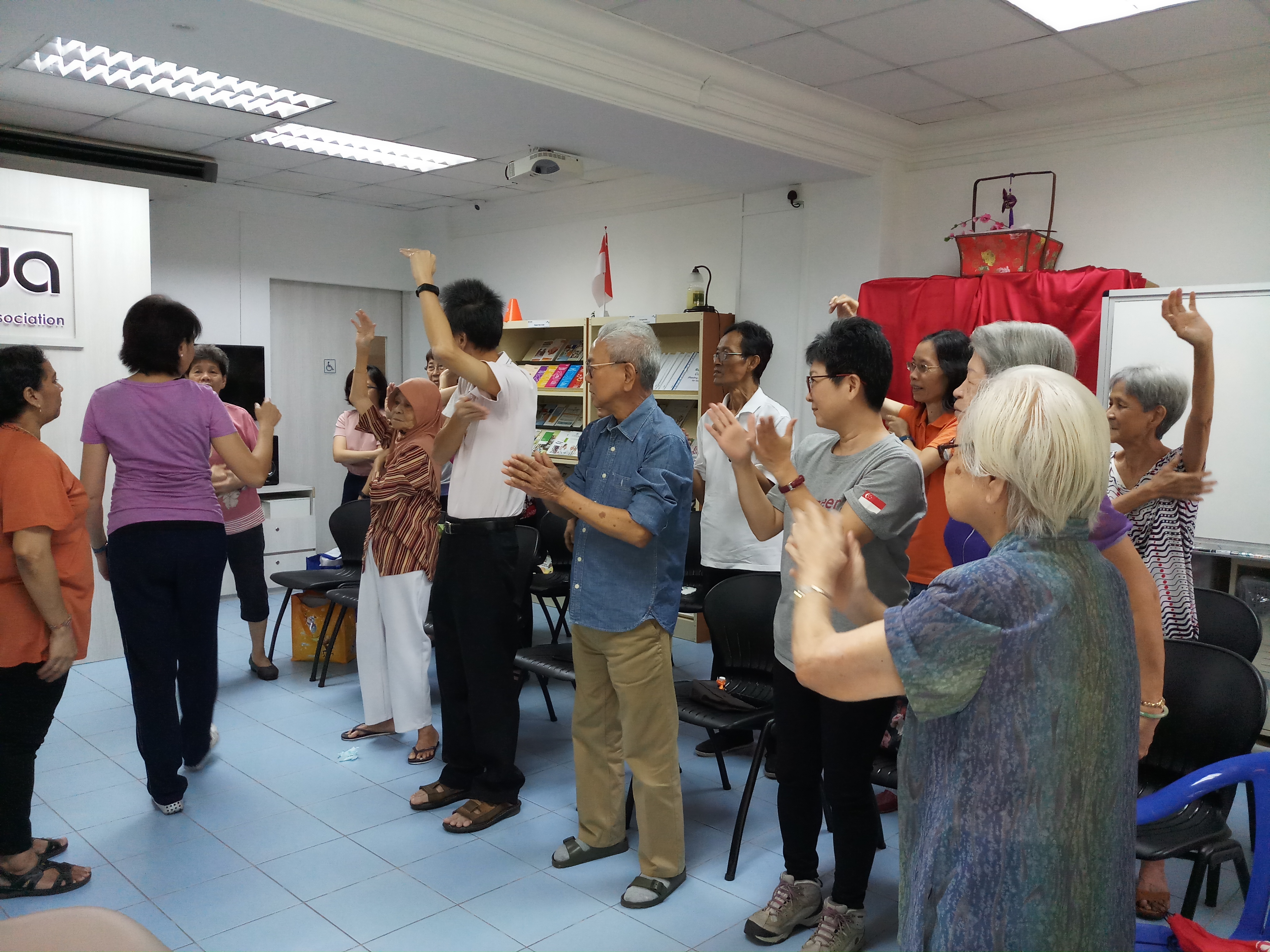 Cognitive Stimulating Workshop for Caregivers of Seniors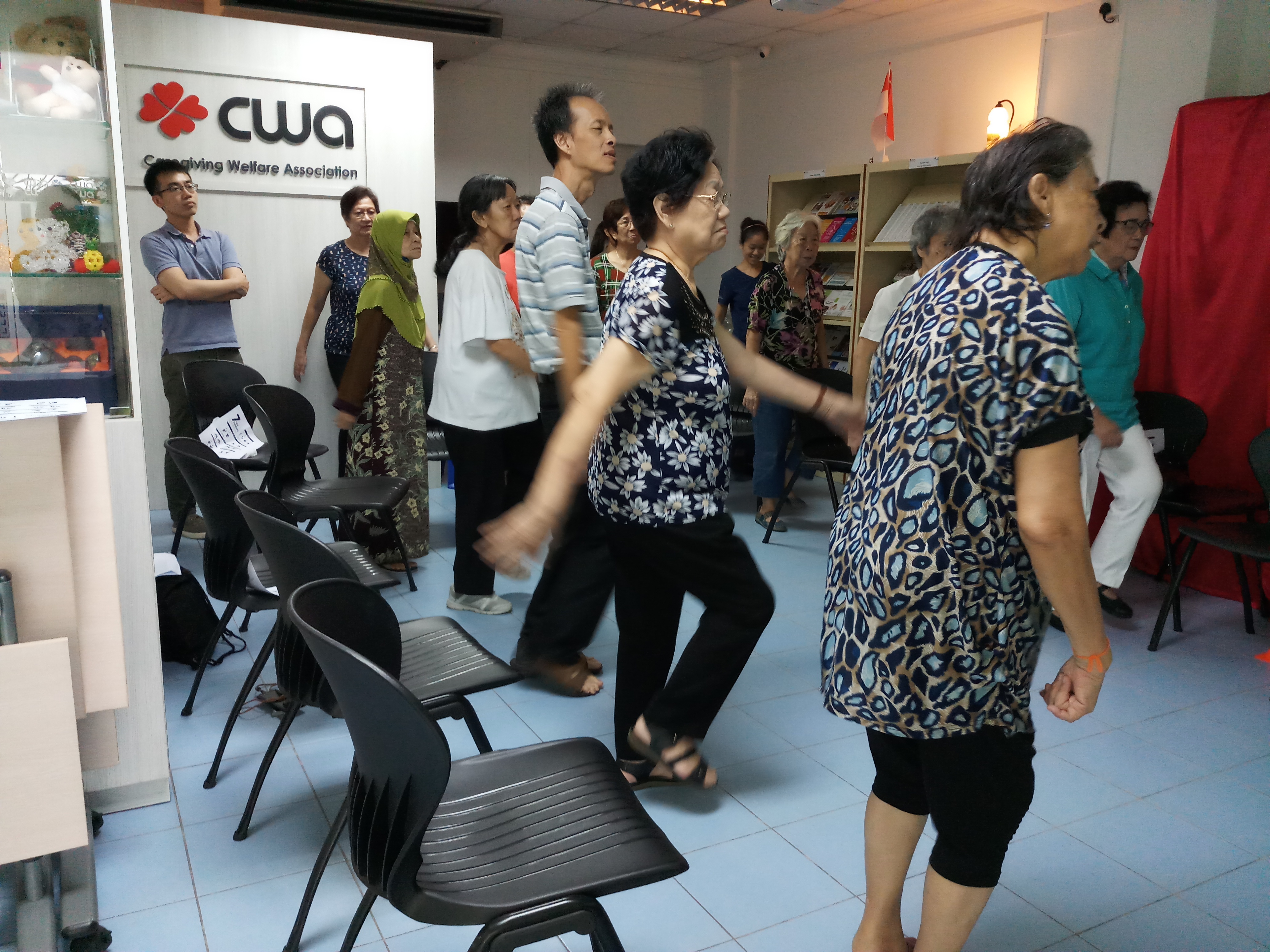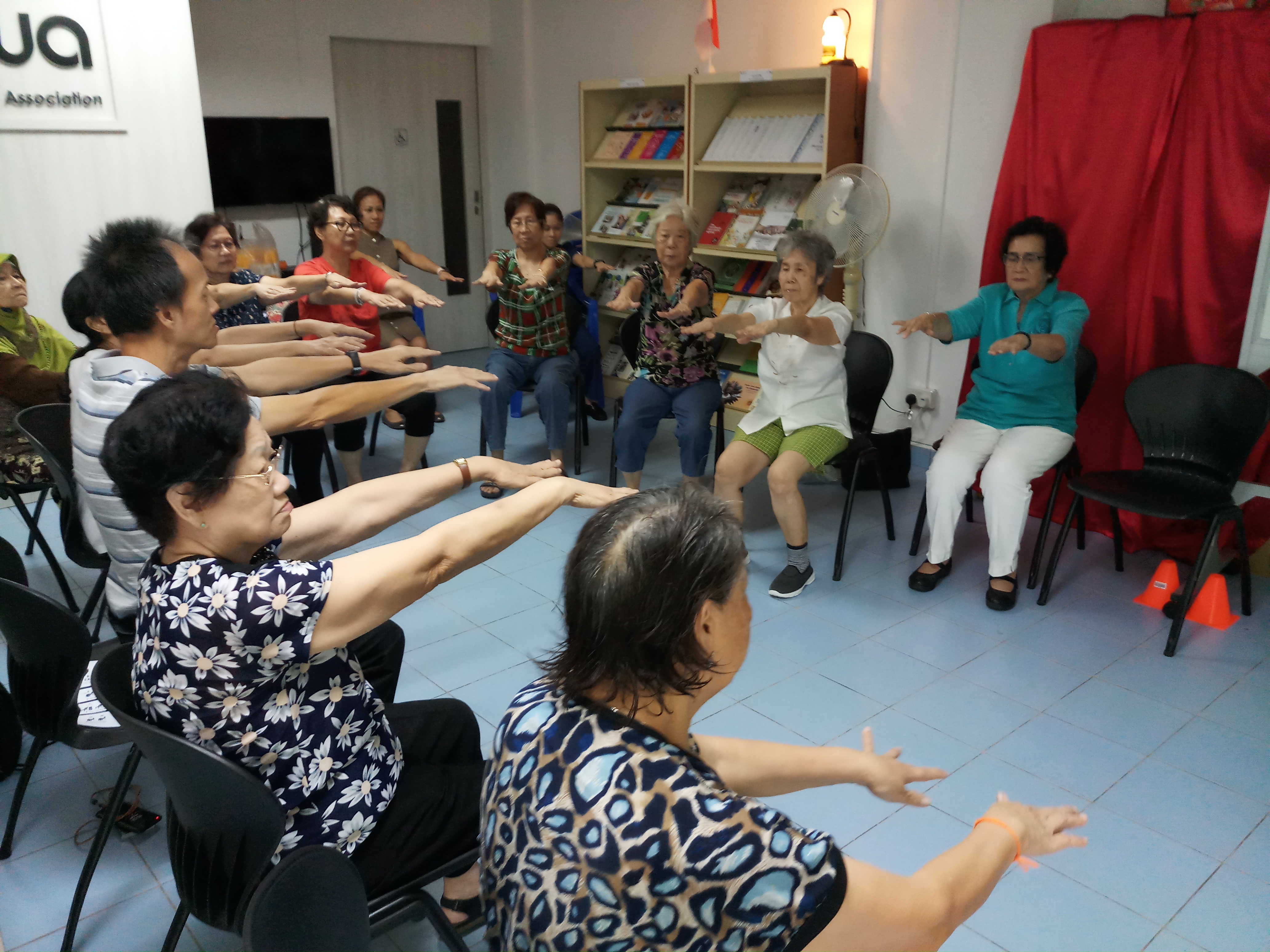 _____________________________________________________________
Come celebrate Caregivers' Week 2018!

As part of our continuous efforts in advocating for caregivers, the Caregiving Welfare Association (CWA) will be organising its Third Annual CWA Caregivers' Week 2018 from 3rd Nov to 9th Nov 2018 – This is a week-long campaign which advocates for caregivers.
Building on last year's theme "Caring for Caregivers", CWA hopes to further advocate its support for caregivers this year with the theme "Being a Conscious Caregiver". Caregivers and members of the public can participate in various activities, such as the public symposium to be held on 3rd Nov, Sat, visit our mobile exhibition on Caregiving Awareness located at Fusionopolis One Atrium, Level 1 (above One-North MRT station) from 29 Oct to 2 Nov 2018 and NUH Main Building Lobby B from 2 Nov to 9 Nov 2018, sign up for caregivers workshops, etc.
__________________________________________________________________________________________________________
CWA Caregivers' Week Public Symposium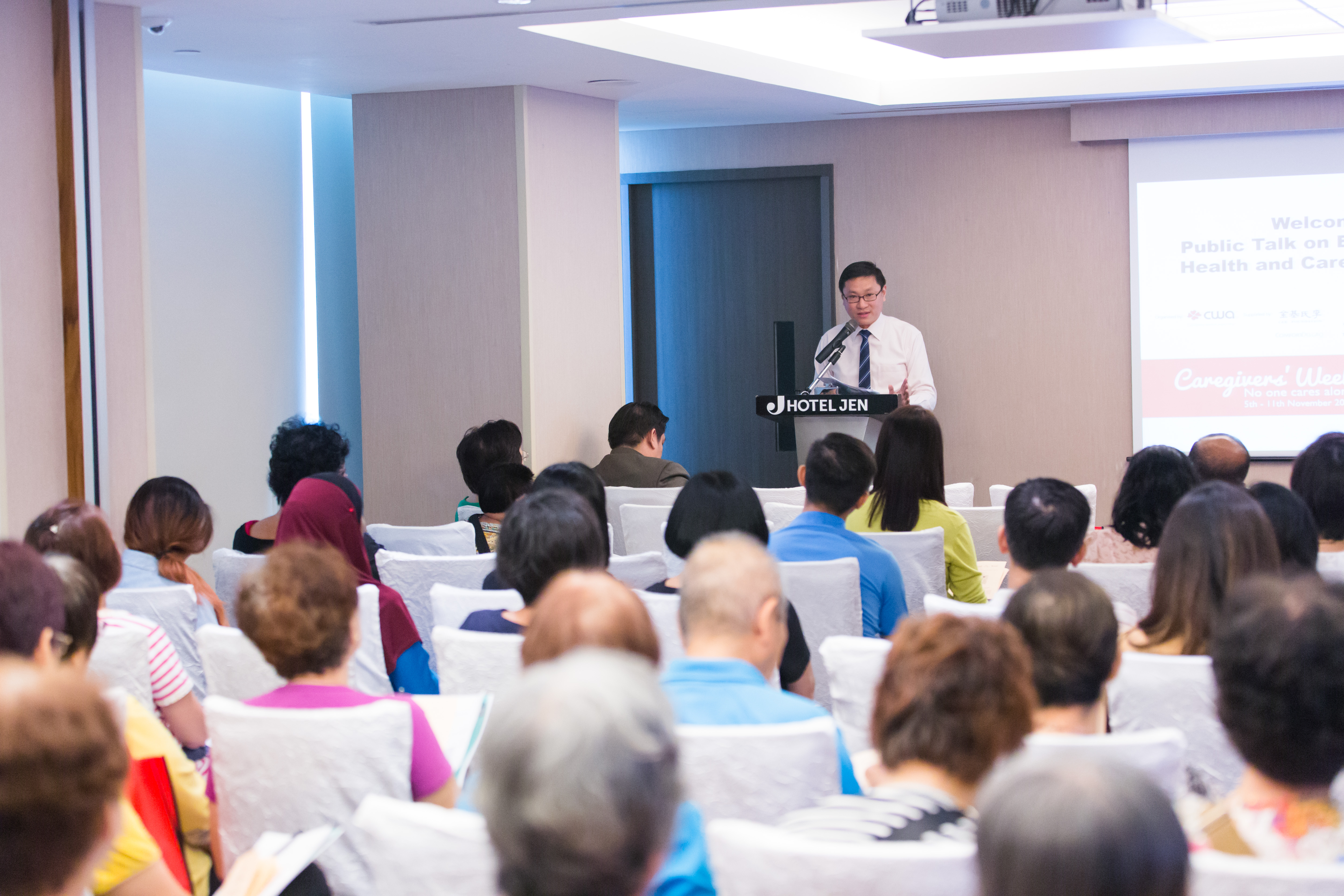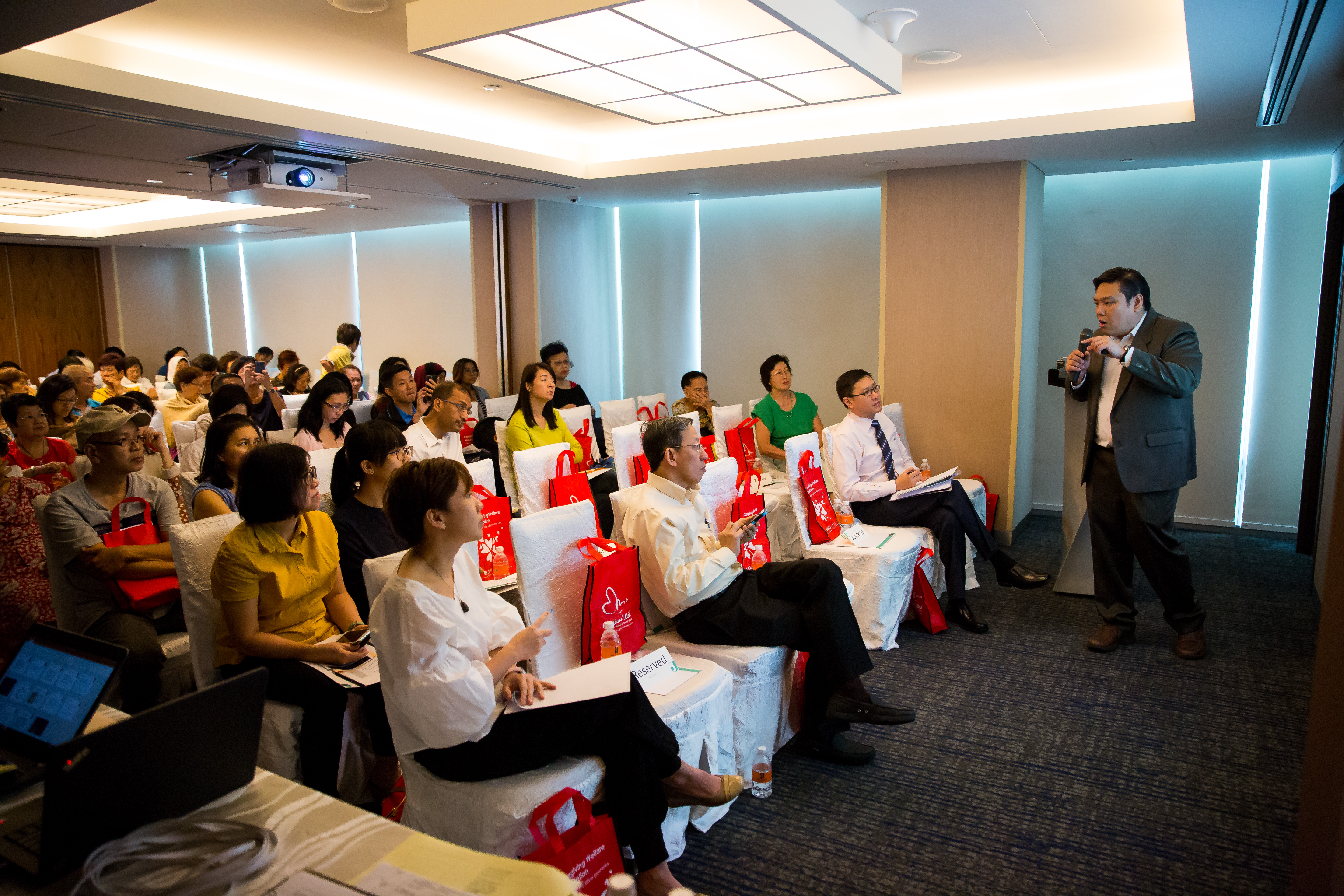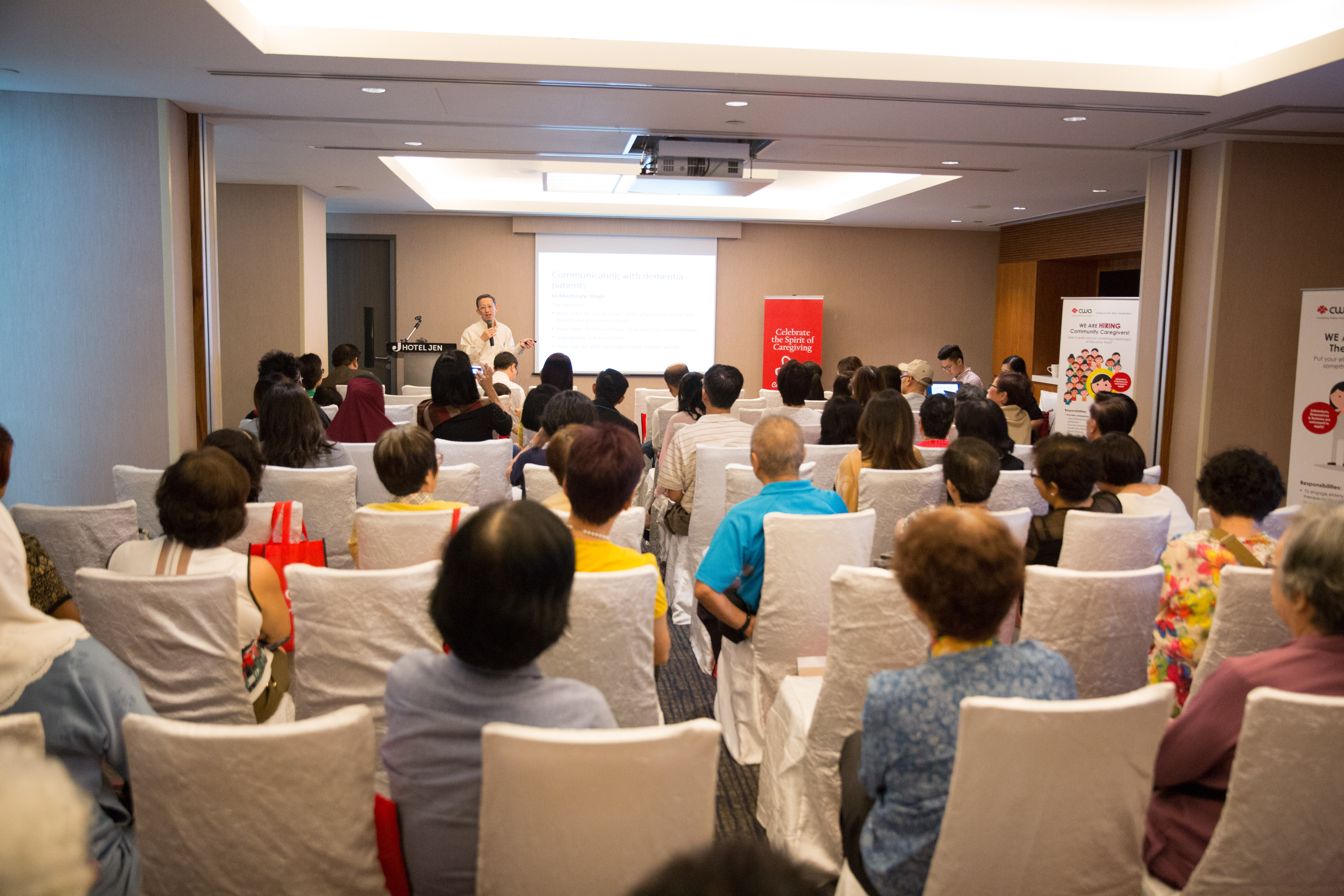 DETAILS OF THE SYMPOSIUM
Thank you for your overwhelming support for CWA's 3rd Public Symposium on Caregiving Matters. Seats are fully booked. Individuals and caregivers can still register for our workshops on 5 Nov and 9 Nov 2018. Below are more information about the workshops.
Date: 3 November 2018, Saturday
Time: 1000hrs to 1400hrs (Registration starts at 0930hrs)
Venue: Aspiration Theatrette, Level 2M, Matrix Building (5 mins walk from Buona Vista MRT station, Exit D)
Admission Fee: $15 per person and $25 for two persons (*Inclusive of lunch and an event goodie bag per person)
LAST DAY ! 'Early Bird Registration': Register before 26 Oct 2018 and enjoy a special rate of $10 per person
Registration: Contact@cwa.org.sg or call us at 6466 7996/ 6466 7957
Upon receiving your registration, we will send you an email acknowledgement. Your registration will only be confirmed once we have received payment from you. (Note: In the event that you cancel your registration, there will be no refund whatsoever.)
Options for payment:
a) Cheque payment - Please make your cheque out to "Caregiving Welfare Association" (Please indicate at the back of your cheque – payment for public symposium)

b) Online bank transfer - DBS current Account 033-9011-68-1(Please email us with your receipt number once you have made the online bank transfer)
c) ATM bank transfer - DBS Current Account 033-9011-68-1 (Please email us with your receipt number once you have made the ATM bank transfer)

How to get to the symposium?
There will be a free shuttle bus service to ferry all participants to Aspiration Theatrette, Level 2M, Matrix Building.
The pickup point is in front of MOE Building (Buona Vista MRT Exit D), from 9.15am – 10.15am. More information on the directions to the symposium will be provided upon your registration with us.
________________________________________________________________________________________________
Our four speakers will cover the following topics at the Symposium: (The presentation will be conducted in English)
Topic 1: End of Life Planning (Speaker - Dr Tan Jit Seng)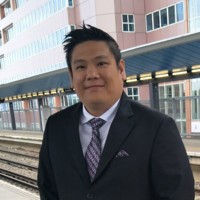 Synopsis
This lecture seeks to explain and explore the differences between Advance Care Planning, Lasting Power of Attorney and Advance Medical Directive for the participants to get better understanding on all 3 policies. We will also provide guidance on how to apply for all these 3 policies.
Speaker's background:
Dr Tan Jit Seng graduated from National University of Singapore in 2002. Having spent the last 10 years as a physician caring for patients with complex chronic conditions, Dr Tan has a wealth of experience in Family Medicine and Geriatric Medicine in both public, charity and private healthcare institutions. His work with patients with complex chronic conditions makes him a strong believer of prevention and early intervention of chronic diseases among younger population.

Apart from his involvement with Lotus Eldercare, Dr Tan is also a pioneering member of Khoo Teck Puat Hospital's community care program, ensuring that patients who require long term support receive adequate care at home. He also advises families on palliative care needs of their loved ones.
Dr Tan also started Lotus Eldercare Academy in 2014 to improve the skills and confidences of eldercare workers coming to Singapore. He is also an accredited assessor for IDAPE, Eldershield, InterRAI and for Mental Capacity Act to do Lasting Power of Attorney and Mental Capacity Assessments.
Topic 2: Why Write Wills? (Speaker - Mr Patrick Chang)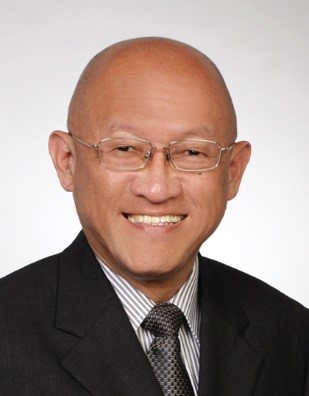 Synopsis

Writing a will is an important yet neglected part of financial planning.

A large proportion of our population doesn't have a Will written yet. There may be potential complication, confusion and conflict if we don't have a Will written. Some of us are not aware of the adverse consequences of not having a valid will when we pass on whereas the rest of us are simply procrastinating.
Making a Will, in most cases, is not difficult. In SimplyWills, we attempt to make it easy to have a Will done. Having a simple Will is always better not having any.
Speaker's background:
Mr Patrick Chang is the Founding Director of SimplyWills Pte Ltd, an organisation specialising in writing Wills.

He started his career as a bank manager in 1984 with one of the local banks and moved on to become an insurance consultant in 1988. It was then that he developed his foundation in financial and estate planning. He moved on to focus in training, coaching and mentoring financial advisers in 1995.
As a trainer, coach and mentor, his proudest moment was when he helped some of his trainees achieved the prestigious Million Dollar Round Table (MDRT) award recognizing the top 6% of insurance professionals in the world then.
He started to practise Will writing in 2001 after realizing the importance of having a valid Will and the possible complications of not having one. He founded his own Will writing company
in 2006 and has a team of more than 520 trained Will Planners helping to reach out to members of public. His team has written more than 12,000 Wills and helped more than 700 families in applying the grant of probate/letters of administration.
As an educator, he has presented hundreds of Will Writing Workshops helping to create the awareness that writing a Will and creating a Trust is an important part of the planning process.
His vision for the company is to be the preferred Will writing company in Singapore by providing affordable and accessible Will writing, safekeeping and Trust creation service.
His tag-line:"Failing to plan is planning to fail".
Topic 3: Activating Happiness - Enhancing Positive Emotions in Caregiving (Speaker - Dr Tan Hong Yee)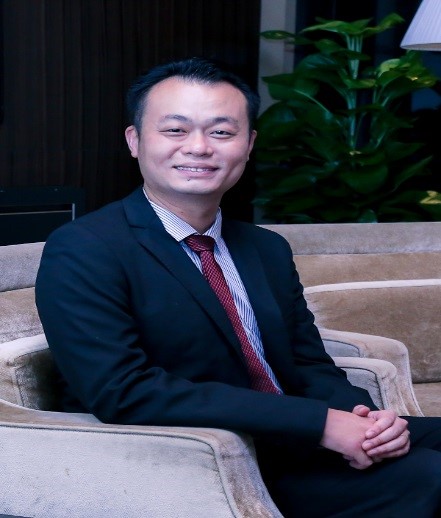 Synopsis

Caregivers may find it hard to promote positive thinking in elderly loved ones and also in themselves. Yet, research has identified that there are aspects of caregiving which are positive and fulfilling, and this in turns impact both the caregiver and the elderly. So what are the factors that make for an experience of love, closeness, growth and fond memories?
In this talk, Dr Tan Hong Yee will discuss the practical and emotional challenges of caring for the elderly and persons with dementia. He will also introduce concepts of Positive Psychology in caregiving, and use these to address how we can make real changes in the way we care for our loved ones. Remember, caregiving is journey that is often life-changing; and it is possible for us to make it a journey of positivity and growth.

Speaker's background:
Dr Tan Hong Yee is the Medical Director and psychiatrist practising at Mind Care Clinic in Farrer Park Medical Centre, together with co-founder and psychiatrist Dr Emily Ho.
Dr Tan manages a range of psychiatric conditions including mood and anxiety disorders, psychosis, obsessive-compulsive disorder and insomnia, and institutes evidence-based care which includes both medications and psychotherapy.
His particular area of interest lies in Geriatric Psychiatry (old age psychiatry), the diagnosis and management of early dementia, and Behavioral and Psychological Symptoms of Dementia (BPSD). Dr. Tan believes strongly in incorporating person-centered and individualized care for persons with dementia, with a focus on behavioral management strategies alongside appropriate medication use. He is also fluent in Mandarin, Teochew and Hokkien, which is instrumental in building a good therapeutic relationship with his patients.
Topic 4: Mindful Caregiving – Why Self-care Matters (Speaker - Ms Dawn Sim)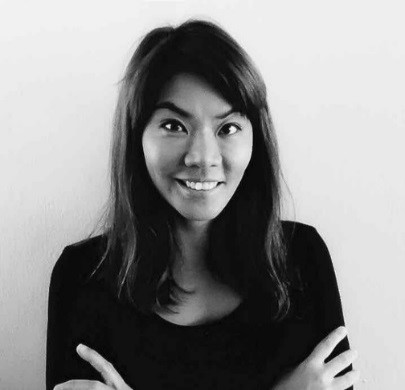 Synopsis
If you feel burned out from caregiving, you're certainly not alone. "Caregiver stress" is now a medically recognized term. Mindfulness, the practice of being aware of the present moment; encourages one to observe their thoughts and behaviors with less reactivity and judgement, enabling caregivers to respond better to emotional and physical difficulties they encounter. This talk briefly introduces awareness of breath and loving kindness meditation.

Daily mindfulness practice helps caregivers perform their duties without becoming overburdened with stress. Transforming caregiving experience that benefits the caregiver as well as the care receiver.
Speaker's background:
Ms Dawn Sim (Social-Emotional Learning and Mindfulness Trainer)
• Master of Social Science in Professional
Counselling (Swinburne)
• Search Inside Yourself Leadership Institute
• Mindfulness-based Stress Reduction
(UMass) 

• Certified trainer of the .b, Paws b and .b
Foundations mindfulness 
curriculums
under the Mindfulness in Schools Project
(MiSP).
Foundations mindfulness 
curriculums under the Mindfulness in Schools Project (MiSP) 

Founder and Director of The Open Centre, Dawn holds a Master of Social Science in Professional Counselling (Swinburne) and is a mindfulness- based psychotherapist and trainer. She completed her training at the Center for Mindfulness - University of Massachusetts, is a qualified teacher of Mindfulness-Based Stress Reduction (MBSR) programme as well as a trainer of Search Inside Yourself and of .b and Paws b mindfulness curriculum under the Mindfulness in Schools Project (MiSP).
Dawn shares a personal commitment to practice what she teaches, embodies the benefits of a well-balanced mind and is dedicated to helping both individuals and organisations. She has delivered mindfulness and resilience workshops and trainings to VWOs, corporates, support groups and schools. Some of the clients she has worked with include Singapore Association of Mental Health (SAMH) and Dow Jones.
Having studied and worked internationally in Osaka, Paris, New York and Hong Kong, Dawn is able to relate to a wide range of audience by combining pragmatic experiences and her passion for creating purposeful and happy lives.
__________________________________________________________________________________________

JOIN OUR WORKSHOPS !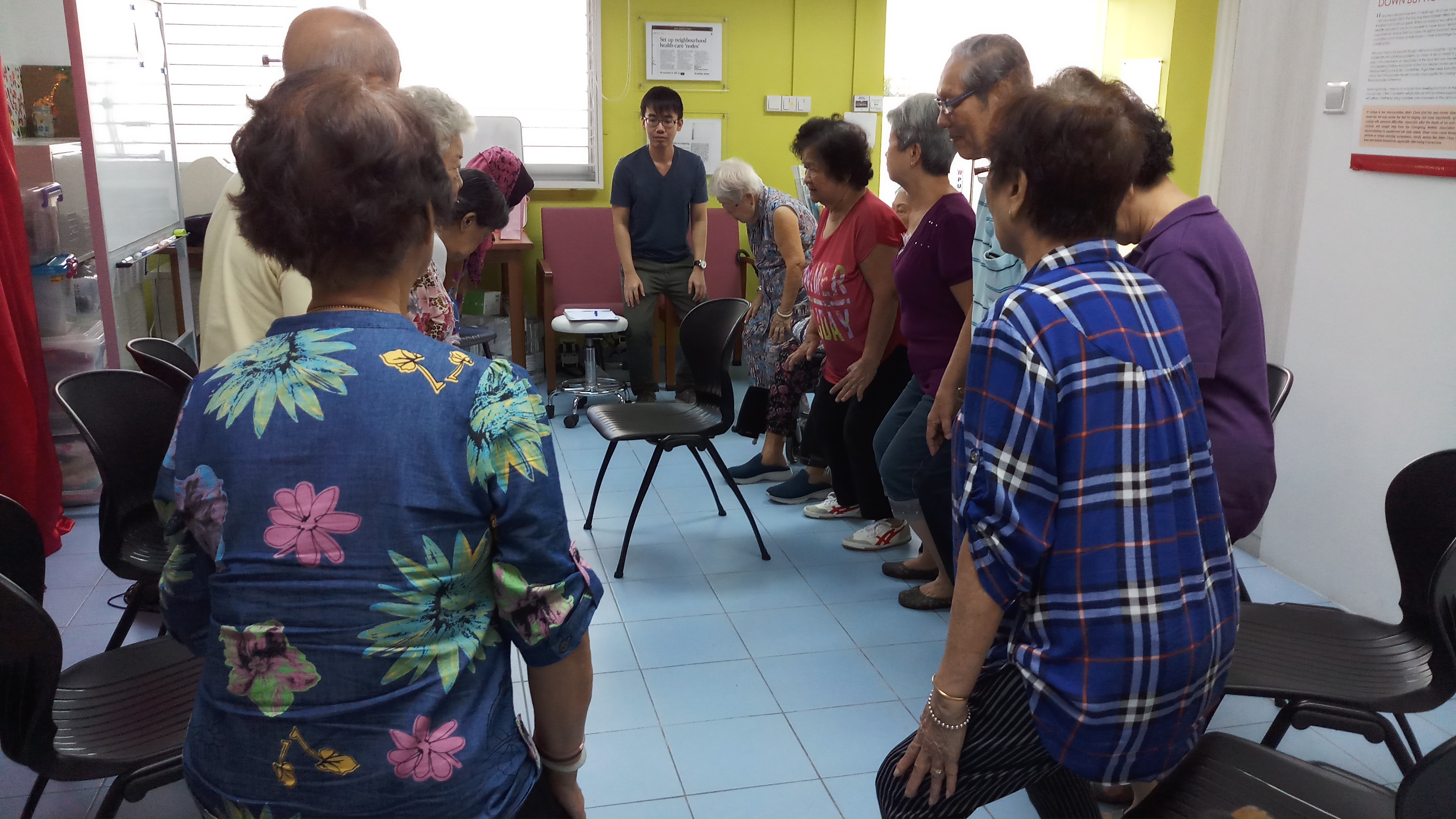 DETAILS OF CAREGIVER WORKSHOPS
1) Simple Activities to enhance mental well-being
Come and join us for a session of activities conducted by Mr Alan Ong, our Occupational Therapist:
· Reminiscence therapy
· Falls Prevention Exercises and
· Mindfulness
Through these activities, you will get to learn some useful skills and knowledge for your caregiving duties and enhance your own mental well being. Limited to 20 participants only!
Date: 5 November, Mon

Time: 2.30pm to 4.30pm
Venue: Caregiving Welfare Association HQ, Block 3 Ghim Moh Road, #01-294, Singapore 270003
Participation fee: $15 per person (inclusive of light refreshment)
2) Understanding How Aroma Therapy Can Help You To Relax
Come and experience the world of Aromatherapy, and indulge in a time of relaxation that will invoke your senses! Learn how essential oil can benefit the body from tensions and discomforts. Session is conducted by a certified Aromatherapist. Limited to 20 participants only!
Date: 9 November, Fri
Time: 2.30pm to 4.30pm
Venue: Caregiving Welfare Association HQ, Block 3 Ghim Moh Road, #01-294, Singapore 270003
Participation fee: $15 per person (inclusive of light refreshment)